8. Mike Quigley - CEO, NBN Co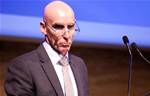 Mike Quigley did not build much of Australia's National Broadband Network in 2010.
In fact, for much of the year he must have wondered whether the project would even go ahead, with the Coalition going to every effort to block legislation enabling the project, not to mention a littany of controversies during the Tasmanian rollout.
Quigley - a network engineer at heart - had attempted to steer clear of the politics of the NBN prior to the Federal Election. But that all changed when he was asked to give the Charles Todd Oration at an Australian Computer Society event in Sydney.
Quigley's speech - whilst loaded in political rhetoric - was an eloquent justification for an enormous spend of the public purse.
Now that legislation has passed, 2011 is the year Quigley will be expected to deliver.

Honourable Mention: Bevan Slattery, chief executive, NextDC
Bevan Slattery also knows how to build a network. The founder of Pipe Networks had fibre running through most of Australia's commercial precincts before selling the company for $373 million to TPG.
But mere months into his tenure under TPG, Slattery quit to start up another infrastructure play - data centre builder NextDC, piling in $20m of his own funds to kickstart the operation.
The company already has two data centres under construction and an anchor tenant in Melbourne, and enjoyed a very strong listing on the ASX.
7. Michael Harte - CIO, Commonwealth Bank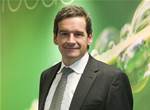 CBA chief information officer Michael Harte is the most vocal of banking CIO's wishing to use the cloud computing model to drastically drive down IT costs.
Harte is backed by a team of enterprise architects with a shared services strategy that is sure to change the means by which enteprise IT resources are consumed in Australia.
But Harte has some big battles ahead – namely convincing vendors to play ball with his cloud vision, warding off ideas proposed by Treasurer Wayne Swan and remaining within guidelines set by regulator APRA that prevent certain data and applications from moving offshore.
Honourable mention: Rob McKinnon, CIO Westpac
McKinnon arrived back at Westpac in mid-2008 and immediately made an impact.
Among his achievements in 2010, McKinnon salvaged a deal with IBM that even Westpac CEO Gail Kelly doubted had much life left in it.
McKinnon's Westpac - alongside ANZ - should also be noted for staying out of the IT headlines. Unlike their peers at the NAB and CBA.
6. Julian Assange - WikiLeaks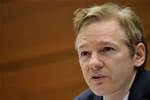 Julian Assange is the most devisive figure in world politics, let alone the technology industry, after founding an organisation responsible for the release of several troves of leaked documents - the most recent of which embarrassed the United States Government and its allies.
Assange's technology-driven information revolution is likely to boost calls for more secure systems as Governments and corporations attempt to protect their reputations.
The WikiLeaks episode has also highlighted data sovereignty as a significant factor in IT investment decisions, even as thousands of organisations invest in "cloud" solutions. Decisions by Amazon, EveryDNS and Paypal to pull support for Wikileaks services supports the assertion that geopolitical boundaries have to be considered when dealing with sensitive data.

Honourable Mention: Attorney General Robert McClelland
Whilst his opinion on - and treatment of - Julian Assange is in the news of late, McClelland's more memorable involvement in the IT industry during 2010 was when the Federal Government opted to marginalise Australia's academic-run AusCERT to build Government-run CERT Australia, taking control of key Government deals and poaching AusCERT staff.
Australia's InfoSec community hasn't forgotten.
McClelland's department also came under fire for its secret talks with ISPs about mandating the retention of telecommunications data - a plan that sparked a parliamentary privacy inquiry that involved Greens Senator Ludlam.
Read on as we count down from five to one...