It was the year the Telstra split bill passed, Julia stole KRudd's crown and the Gershon IT savings, and WikiLeaks used the distributed nature of the internet to turn a spotlight on government hypocrisy. Today we count down 2010's top ten newsmakers in Australia's technology industry.

Foreword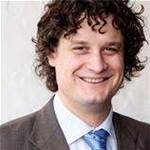 Brett Winterford, iTnews editor
Christmas is coming and we're just about at the end of the wild ride we called 2010.
It was an incredible year to be reporting on technology. The economy is recovering, IT buyers are moving toward more fluid models of computing, regulators are looking to control the wild west of the internet, and the Australian Federal Government has passed the most expensive infrastructure project in the nation's history - a national broadband network.
This list looks at the top ten most influential people shaping the sector over the year. Some entries may shock you, but keep in mind that this is no popularity contest. This is about the people who made headlines in 2010 - for the right or wrong reasons.
I would like to sincerely thank iTnews readers for a superb 2010. Our little corner of the world keeps growing and the feedback we get every day is incredible. Keep it up!
And also a quick note of thanks to my trusted peers Ry Crozier and Liz Tay; our overlords (ha!) Nate Cochrane and Rhys Williams and all at Haymarket Media; contributors Liam Tung, John Hilvert, Angus Kidman, David Havyatt, Charis Palmer, Juha Saarinen, Mahesh Sharma, Stephen Withers, Anthony Caruana and many more!
Let's get counting...
10. Scott Ludlam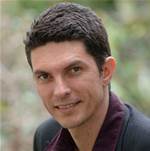 Our representatives in Canberra can rarely be lauded for their insights into the dynamic world of IT, but in 2010, the Greens' Scott Ludlam provided the most progressive and well-researched view on industry issues.
Ludlam, in particular, was integral in ensuring that the privacy needs of Australians were taken into account as internet applications continue to flourish.
For further reading, try Ludlam's views on: Wikileaks, online privacy, the ACTA, cyber-safety and open source software.

Honourable mention: Peter Coroneos, CEO, Internet Industry Association
Similarly, it is exceedingly rare for an industry lobby group to be able to claim credit for major policy breakthroughs.
But the development of the ISP industry iCode is a crucial step in protecting internet users from botnets. Equally as important, it keeps the ISP industry self-regulated ahead of a Federal Communications Minister intent on controlling and censoring the internet.
But how long will Coroneos' code hold up? Some influential ISPs are yet to sign, and the Government will review the iCode's progress before deciding whether to take measures into its own hands.
Past efforts championed by the IIA – including the home-based voluntary filtering scheme – were ultimately abandoned. Can Coroneos keep this scheme up?
9. Malcolm Turnbull

The Liberal/National coalition threw everything it had at blocking the National Broadband Network - appointing former party leader Malcolm Turnbull after the resignation of Liberal numbers man Nick Minchin and a lacklustre performance by Tony Smith.
Turnbull's technology pedigree was well known, and his call for a cost-benefit analysis on the National Broadband Network resonated with many. Although his party ultimately failed at the final post, it was not without a campaign that seeded doubts in the minds of many Australians.
With Tony Abbott polling well as we turn into 2011, Turnbull will no doubt put leadership ambitions temporarily aside and instead keep a watchful eye on NBN rollout progress.

Honourable Mention: Anonymous
Dealing with Turnbull was child's play in a year when the Federal Government was as concerned with enemies it can't see.
2010 was the year of Anonymous, a group of unidentified hackers using DDoS kits, 4Chan and a lot of idle time to selectively take down sites as well-protected as the front pages of Visa and Mastercard (over the Wikileaks' fiasco), to the Parliament of Australia and Communications Minister Stephen Conroy (over the internet filter plans), to rights holder groups such as AFACT.
Young Australians were among those attackers the authorities tracked down.
The prospect of hordes of anonymous hackers ruling roost over the availability of services on the internet is cause for significant concern among Government and corporate IT administrators.
But ultimately, the attacks appear to have backfired. Even internet freedom groups like Electronic Frontiers Australia and WikiLeaks have questioned whether the attacks only steel the resolve of those that wish to control the internet.
Read on as we count down from eight to one...
8. Mike Quigley - CEO, NBN Co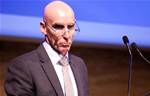 Mike Quigley did not build much of Australia's National Broadband Network in 2010.
In fact, for much of the year he must have wondered whether the project would even go ahead, with the Coalition going to every effort to block legislation enabling the project, not to mention a littany of controversies during the Tasmanian rollout.
Quigley - a network engineer at heart - had attempted to steer clear of the politics of the NBN prior to the Federal Election. But that all changed when he was asked to give the Charles Todd Oration at an Australian Computer Society event in Sydney.
Quigley's speech - whilst loaded in political rhetoric - was an eloquent justification for an enormous spend of the public purse.
Now that legislation has passed, 2011 is the year Quigley will be expected to deliver.

Honourable Mention: Bevan Slattery, chief executive, NextDC
Bevan Slattery also knows how to build a network. The founder of Pipe Networks had fibre running through most of Australia's commercial precincts before selling the company for $373 million to TPG.
But mere months into his tenure under TPG, Slattery quit to start up another infrastructure play - data centre builder NextDC, piling in $20m of his own funds to kickstart the operation.
The company already has two data centres under construction and an anchor tenant in Melbourne, and enjoyed a very strong listing on the ASX.
7. Michael Harte - CIO, Commonwealth Bank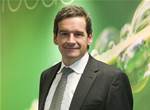 CBA chief information officer Michael Harte is the most vocal of banking CIO's wishing to use the cloud computing model to drastically drive down IT costs.
Harte is backed by a team of enterprise architects with a shared services strategy that is sure to change the means by which enteprise IT resources are consumed in Australia.
But Harte has some big battles ahead – namely convincing vendors to play ball with his cloud vision, warding off ideas proposed by Treasurer Wayne Swan and remaining within guidelines set by regulator APRA that prevent certain data and applications from moving offshore.
Honourable mention: Rob McKinnon, CIO Westpac
McKinnon arrived back at Westpac in mid-2008 and immediately made an impact.
Among his achievements in 2010, McKinnon salvaged a deal with IBM that even Westpac CEO Gail Kelly doubted had much life left in it.
McKinnon's Westpac - alongside ANZ - should also be noted for staying out of the IT headlines. Unlike their peers at the NAB and CBA.
6. Julian Assange - WikiLeaks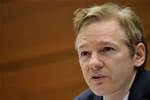 Julian Assange is the most devisive figure in world politics, let alone the technology industry, after founding an organisation responsible for the release of several troves of leaked documents - the most recent of which embarrassed the United States Government and its allies.
Assange's technology-driven information revolution is likely to boost calls for more secure systems as Governments and corporations attempt to protect their reputations.
The WikiLeaks episode has also highlighted data sovereignty as a significant factor in IT investment decisions, even as thousands of organisations invest in "cloud" solutions. Decisions by Amazon, EveryDNS and Paypal to pull support for Wikileaks services supports the assertion that geopolitical boundaries have to be considered when dealing with sensitive data.

Honourable Mention: Attorney General Robert McClelland
Whilst his opinion on - and treatment of - Julian Assange is in the news of late, McClelland's more memorable involvement in the IT industry during 2010 was when the Federal Government opted to marginalise Australia's academic-run AusCERT to build Government-run CERT Australia, taking control of key Government deals and poaching AusCERT staff.
Australia's InfoSec community hasn't forgotten.
McClelland's department also came under fire for its secret talks with ISPs about mandating the retention of telecommunications data - a plan that sparked a parliamentary privacy inquiry that involved Greens Senator Ludlam.
Read on as we count down from five to one...
5. Rod Johnson, Springsource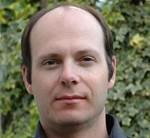 A relative unknown outside open source circles until late last year, Sydney-bred Rod Johnson built an open source business that he sold to virtualisation giant VMware for a solid A$505 million in August 2009.
But Johnson didn't spend 2010 counting his riches. Under VMware, Springsource has grown from strength to strength, acquiring Gemstone and Rabbit Technologies and signing a joint venture with Salesforce.com.
Johnson now heads a team that is at the forefront of offering platform-as-a-service. He has also become a noteworthy speaker on the events circuit, offering advice to other Australian software entrepreneurs.

Honourable Mention: Atlassian founders Scott Farquhar and Mike Cannon-Brookes
Whilst the money pales in comparison to Rod Johnson's SpringSource deal, Atlassian was another Australian app developer that had plenty to cheer about in 2010.
Among its achievements, the social media software company led by Mike Cannon-Brookes and Scott Farquahar attracted A$68 million in funding from Accel Partners, backers of Facebook and Imperva, among others.
4. John Wadeson - Department of Human Services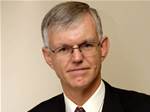 Is John Wadeson Canberra's ICT champion or a man biting off more than he can chew?
This year Wadeson oversaw the consolidation of IT at Human Services, merging the considerable IT resources of Centrelink with those of Medicare and the Child Support Agency.
Human Services has now swallowed up the IT requirements of the Department of Veteran's Affairs, and Wadeson has hinted at also becoming an outsourced mainframe bureau provider for the Tax Office.
Whilst he claims not to be a technologist, Wadeson will soon be responsible for more IT spend than any other person in Australia.
Will the strategy work? That's the question for 2011.
Honourable Mention - Prime Minister Julia Gillard
Whilst we are in Canberra - the usurping of Prime Minister Kevin Rudd's position and the very narrow defeat of Tony Abbott in the 2010 election would already have made Australia's first female prime minister a natural selection.
But her shameless theft of agency savings from the Gershon review to pay for other election promises is how the industry will most likely remember Julia Gillard.
3. David Teoh - CEO, TPG
David Teoh is no doubt a controversial choice for the top three influential IT newsmakers in Australia in 2010.
Teoh is notoriously secretive and is rarely quoted in the press (which might explain the photo!), but his mastery of the corporate chess board has without a doubt changed the telecommunications landscape in Australia.
Whilst the nation focused on the debate around public investment in the NBN, Teoh was quietly building his own national network via acquisition. Buying Pipe Networks - a play approved by shareholders in March this year - turned TPG into a vertically-integrated telco, with wholesale and retail customers around the nation.
Teoh ranked highly in the BRW Rich List, and TPG's numbers speak for themselves: NPAT of $55.7 million for the last fiscal year was up 216 percent. Even without the Pipe acquisition, the company was between $3 million and $9 million higher than forecast. And in that time the company added 100,000 on-net subscribers.
Now TPG is forecasting revenues will grow a further 24 percent to $225 million in 2010/11.

Honourable mention: Michael Malone, CEO, iiNet
TPG wasn't the only telecommunications player to strike massive growth in 2010. Through both acquisition and organic growth, iiNet's net profit grew some 36 percent to $34.8 million.
CEO Michael Malone expects the purchase of AAPT's consumer business will add significant volumes to iiNet's revenue and profit in 2011.
Perhaps he was able to better focus on the iiNet business this year, after the ISP won a landmark case against AFACT in the Federal Court in February, now the subject of an appeal.

2. Stephen Conroy - DBCDE
2010 was the year Stephen Conroy appeared to have listened and learned from industry experts, closing the year by kicking a massive goal for the ruling ALP Government in getting the Telstra split bill passed.
Love or loathe him, Conroy's achievement - as noted by our telecommunications columnist David Havyatt - was decades in the making.
At the same time, Conroy finally yielded to public pressure and delayed introduction of a mandatory ISP filter pending a review of the RC category.
In 2011, Conroy will be asked to weigh up spectrum licensing options for 4G services, respond to the RC review and continue to justify the taxpayer's huge bill for the NBN.
Honourable Mention - The Independents (Rob Oakeshott, Tony Windsor, Andrew Wilkie)
The 2010 election was all about the rise of the independents and minor parties, who for several weeks held Australia on a knife's edge as they formulated their alliances.
In the end, it was the nation-building NBN project that bound them behind the ALP Government.
Read on for the top technology newsmaker in 2010...
1. David Thodey - CEO, Telstra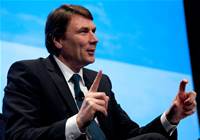 In 2010, David Thodey was charged with mending relations with the Australian Government whilst weighing up the pros and cons of leasing the company's vast fixed assets to NBN Co under the threat of a "gun to his head".
It was the toughest choice one man in Australia's technology sector could have been expected to make in 2010.
Ultimately Thodey chose a path that gets a good return on Telstra's ageing copper network, guarantees a strong future with 4G mobile services and delivers some much needed certainty to disaffected shareholders.
On the frontlines, Thodey has focused on customer service in the full knowledge that within eight years, Telstra will need to be the sharpest retailer in the industry to compete without the advantage of its wholesale network.
If Telstra can earn a few billion dollars from the Federal Government by leasing its assets, plus win back a great deal of the customers it is paid to release under the deal, history will view Thodey's decision as a masterstroke.
What do you think? Any glaring omissions? Feel free to comment below...