It was the year the Telstra split bill passed, Julia stole KRudd's crown and the Gershon IT savings, and WikiLeaks used the distributed nature of the internet to turn a spotlight on government hypocrisy. Today we count down 2010's top ten newsmakers in Australia's technology industry.

Foreword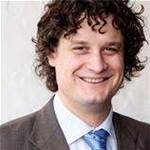 Brett Winterford, iTnews editor
Christmas is coming and we're just about at the end of the wild ride we called 2010.
It was an incredible year to be reporting on technology. The economy is recovering, IT buyers are moving toward more fluid models of computing, regulators are looking to control the wild west of the internet, and the Australian Federal Government has passed the most expensive infrastructure project in the nation's history - a national broadband network.
This list looks at the top ten most influential people shaping the sector over the year. Some entries may shock you, but keep in mind that this is no popularity contest. This is about the people who made headlines in 2010 - for the right or wrong reasons.
I would like to sincerely thank iTnews readers for a superb 2010. Our little corner of the world keeps growing and the feedback we get every day is incredible. Keep it up!
And also a quick note of thanks to my trusted peers Ry Crozier and Liz Tay; our overlords (ha!) Nate Cochrane and Rhys Williams and all at Haymarket Media; contributors Liam Tung, John Hilvert, Angus Kidman, David Havyatt, Charis Palmer, Juha Saarinen, Mahesh Sharma, Stephen Withers, Anthony Caruana and many more!
Let's get counting...
10. Scott Ludlam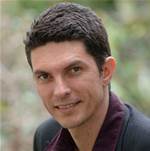 Our representatives in Canberra can rarely be lauded for their insights into the dynamic world of IT, but in 2010, the Greens' Scott Ludlam provided the most progressive and well-researched view on industry issues.
Ludlam, in particular, was integral in ensuring that the privacy needs of Australians were taken into account as internet applications continue to flourish.
For further reading, try Ludlam's views on: Wikileaks, online privacy, the ACTA, cyber-safety and open source software.

Honourable mention: Peter Coroneos, CEO, Internet Industry Association
Similarly, it is exceedingly rare for an industry lobby group to be able to claim credit for major policy breakthroughs.
But the development of the ISP industry iCode is a crucial step in protecting internet users from botnets. Equally as important, it keeps the ISP industry self-regulated ahead of a Federal Communications Minister intent on controlling and censoring the internet.
But how long will Coroneos' code hold up? Some influential ISPs are yet to sign, and the Government will review the iCode's progress before deciding whether to take measures into its own hands.
Past efforts championed by the IIA – including the home-based voluntary filtering scheme – were ultimately abandoned. Can Coroneos keep this scheme up?
9. Malcolm Turnbull

The Liberal/National coalition threw everything it had at blocking the National Broadband Network - appointing former party leader Malcolm Turnbull after the resignation of Liberal numbers man Nick Minchin and a lacklustre performance by Tony Smith.
Turnbull's technology pedigree was well known, and his call for a cost-benefit analysis on the National Broadband Network resonated with many. Although his party ultimately failed at the final post, it was not without a campaign that seeded doubts in the minds of many Australians.
With Tony Abbott polling well as we turn into 2011, Turnbull will no doubt put leadership ambitions temporarily aside and instead keep a watchful eye on NBN rollout progress.

Honourable Mention: Anonymous
Dealing with Turnbull was child's play in a year when the Federal Government was as concerned with enemies it can't see.
2010 was the year of Anonymous, a group of unidentified hackers using DDoS kits, 4Chan and a lot of idle time to selectively take down sites as well-protected as the front pages of Visa and Mastercard (over the Wikileaks' fiasco), to the Parliament of Australia and Communications Minister Stephen Conroy (over the internet filter plans), to rights holder groups such as AFACT.
Young Australians were among those attackers the authorities tracked down.
The prospect of hordes of anonymous hackers ruling roost over the availability of services on the internet is cause for significant concern among Government and corporate IT administrators.
But ultimately, the attacks appear to have backfired. Even internet freedom groups like Electronic Frontiers Australia and WikiLeaks have questioned whether the attacks only steel the resolve of those that wish to control the internet.
Read on as we count down from eight to one...