5. Rod Johnson, Springsource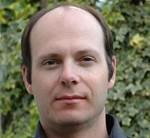 A relative unknown outside open source circles until late last year, Sydney-bred Rod Johnson built an open source business that he sold to virtualisation giant VMware for a solid A$505 million in August 2009.
But Johnson didn't spend 2010 counting his riches. Under VMware, Springsource has grown from strength to strength, acquiring Gemstone and Rabbit Technologies and signing a joint venture with Salesforce.com.
Johnson now heads a team that is at the forefront of offering platform-as-a-service. He has also become a noteworthy speaker on the events circuit, offering advice to other Australian software entrepreneurs.

Honourable Mention: Atlassian founders Scott Farquhar and Mike Cannon-Brookes
Whilst the money pales in comparison to Rod Johnson's SpringSource deal, Atlassian was another Australian app developer that had plenty to cheer about in 2010.
Among its achievements, the social media software company led by Mike Cannon-Brookes and Scott Farquahar attracted A$68 million in funding from Accel Partners, backers of Facebook and Imperva, among others.
4. John Wadeson - Department of Human Services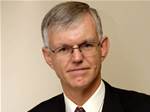 Is John Wadeson Canberra's ICT champion or a man biting off more than he can chew?
This year Wadeson oversaw the consolidation of IT at Human Services, merging the considerable IT resources of Centrelink with those of Medicare and the Child Support Agency.
Human Services has now swallowed up the IT requirements of the Department of Veteran's Affairs, and Wadeson has hinted at also becoming an outsourced mainframe bureau provider for the Tax Office.
Whilst he claims not to be a technologist, Wadeson will soon be responsible for more IT spend than any other person in Australia.
Will the strategy work? That's the question for 2011.
Honourable Mention - Prime Minister Julia Gillard
Whilst we are in Canberra - the usurping of Prime Minister Kevin Rudd's position and the very narrow defeat of Tony Abbott in the 2010 election would already have made Australia's first female prime minister a natural selection.
But her shameless theft of agency savings from the Gershon review to pay for other election promises is how the industry will most likely remember Julia Gillard.
3. David Teoh - CEO, TPG
David Teoh is no doubt a controversial choice for the top three influential IT newsmakers in Australia in 2010.
Teoh is notoriously secretive and is rarely quoted in the press (which might explain the photo!), but his mastery of the corporate chess board has without a doubt changed the telecommunications landscape in Australia.
Whilst the nation focused on the debate around public investment in the NBN, Teoh was quietly building his own national network via acquisition. Buying Pipe Networks - a play approved by shareholders in March this year - turned TPG into a vertically-integrated telco, with wholesale and retail customers around the nation.
Teoh ranked highly in the BRW Rich List, and TPG's numbers speak for themselves: NPAT of $55.7 million for the last fiscal year was up 216 percent. Even without the Pipe acquisition, the company was between $3 million and $9 million higher than forecast. And in that time the company added 100,000 on-net subscribers.
Now TPG is forecasting revenues will grow a further 24 percent to $225 million in 2010/11.

Honourable mention: Michael Malone, CEO, iiNet
TPG wasn't the only telecommunications player to strike massive growth in 2010. Through both acquisition and organic growth, iiNet's net profit grew some 36 percent to $34.8 million.
CEO Michael Malone expects the purchase of AAPT's consumer business will add significant volumes to iiNet's revenue and profit in 2011.
Perhaps he was able to better focus on the iiNet business this year, after the ISP won a landmark case against AFACT in the Federal Court in February, now the subject of an appeal.

2. Stephen Conroy - DBCDE
2010 was the year Stephen Conroy appeared to have listened and learned from industry experts, closing the year by kicking a massive goal for the ruling ALP Government in getting the Telstra split bill passed.
Love or loathe him, Conroy's achievement - as noted by our telecommunications columnist David Havyatt - was decades in the making.
At the same time, Conroy finally yielded to public pressure and delayed introduction of a mandatory ISP filter pending a review of the RC category.
In 2011, Conroy will be asked to weigh up spectrum licensing options for 4G services, respond to the RC review and continue to justify the taxpayer's huge bill for the NBN.
Honourable Mention - The Independents (Rob Oakeshott, Tony Windsor, Andrew Wilkie)
The 2010 election was all about the rise of the independents and minor parties, who for several weeks held Australia on a knife's edge as they formulated their alliances.
In the end, it was the nation-building NBN project that bound them behind the ALP Government.
Read on for the top technology newsmaker in 2010...