Tip Number 5: The formal secondhand market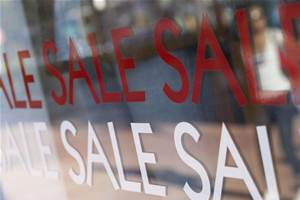 While you're likely to get better deals by going around the resellers, you're still likely to be able to get better prices on hardware from companies like IP Trading , UsedServers.com.au and Network Re-marketing in Australia and Rincon Technology in the United States than you would be if you bought the kit brand new.

The caveat, of course, is that the hardware is secondhand -- and you don't know where it's been.

For example, sure, you could buy one of the latest generation 6 HP ProLiant DL380 servers brand new -- at minimum specification, it'll cost you around $4,400, according to this recent review, and shortly after you start adding parts you'll hit $10,000. Obviously the underlying power of the boxes is completely different, but, for comparison's sake, UsedServers.com.au has a generation 5 model listed for $3,300.

IP Trading sells secondhand hardware and parts from top brands like Cisco, IBM, Sun and HP, with a 90 day warranty on all of its refurbished and used equipment. They even have a "hot deals" section, which included a bare bones Cisco 90 series router suitable for small office use for $30 -- cheaper than a consumer-grade offering. We also found an extensive line-up of discounted ProCurve switches and routers. And ProCurve is a vendor already known for being price competitive with its major rival Cisco.

You can also go one step up the chain which these resellers operate on. For example, many bulk lots of ex-lease corporate IT equipment -- or even excess or discontinued vendor stock -- are sold by auction houses like GraysOnline.

"IT managers can buy a range of equipment, from servers, routers, printers, monitors and desktops. At times, they can save up to as much 40 percent to 60 percent off the recommended retail price," says a Grays Online spokesperson.
When we checked the site on 31 January 2010, we found a sale of Nortel gear, an absolute stack of desktop and laptop machines, printers and monitors and a handful of servers and switches from major brands like Dell, HP and Sun, as well as a number of other intriguing items such as Siemens enterprise handsets, projectors and even electronic whiteboards.

"Computers and IT equipment are typically sold as new or refurbished, and many of the products come with a manufacturer's warranty," says the spokesperson.

Conclusion
In an IT manager's ideal world, budgets would be flexible to meet actual business needs, CEOs and CFOs would be understanding and vendors would price their hardware at a level which would allow everyone to buy plenty of it.

But it should be abundantly clear to anyone who's spent any time working in a datacentre -- from the hodgepodge of brands and the varied condition of the parts found there -- that we don't live in an ideal world. Sometimes we just have to make do with the next best option.

We hope this guide has convinced you -- as we believe -- that there are plenty of those options out there.
Got any more tips of your own? Comment below...