It's an otherwise relaxed Monday afternoon and you've just briefed your CEO on plans to outfit your company's new datacentre with the latest hardware.

You've done your homework and know you're getting the best gear. No more weekend outages, you think, five years of piece of mind.
"It all looks great," says your CEO, sipping his coffee. "But we'll need to take some of the fat out to get it past the Board. Can you cut the total price down by say, 20-25 per cent by Friday? Just make it fit."

Ten minutes later you're sitting at your desk wondering how you could possibly meet such a
demand. You can't just ring up Cisco and IBM and ask for 25 percent off!

But don't fret, we've got your back. Thousands of IT managers have been in this exact situation before, and while it's never easy, if you learn the tricks of the buying trade you may even find you have some money left over for that desktop videoconferencing unit the CEO has been daydreaming about.

So here they are, five tips to get you started.
Tip Number 1: Squeeze the vendors
Tip Number 2: Spot the fires
Tip Number 3: Sniff around the ISPs
Tip Number 4: Re-purpose
Tip Number 5: The formal secondhand market
Read on for each in detail...
Tip Number 1: Squeeze the vendors

It should be obvious that every hardware vendor has some room to manoeuvre on price.

Government CIOs are the masters of this negotiation process, bound as they are to go to tender whenever a deal is likely to exceed $10,000. So learn from the best. Issue the same memorandum to the most senior guy you know at as many vendors as possible (especially price-competitive tier two players) and let them sweat to come up with the best deal.

Then take the best price to the vendor that you actually want to buy from and ask them to match it. Hint that there will be future business in it for them if they do. Or that you will give them free publicity in a case study after the installation's complete.

In addition, consolidate your purchasing to one vendor, if you can, and demand a bulk discount.

EMC Australia's marketing chief technical officer Clive Gold says customers get the best deal on commitments of three to five years or longer. The vendor also does "swap-outs" or "buy-outs" where it will replace a rival's hardware to become the dominant supplier to that customer. The vendor also "takes a bit of a risk" on some deals, where it will send customers an amount of storage each month, with the customer only billing EMC for what they actually use.

Also remember that vendor salespeople have to make quotas. So if you can, wait until just before the end of their financial year, or when the vendor is slated to announce a product line upgrade (typically at their annual global conference). You might even get a special on a still-pristine piece of kit from a showroom floor or testing facility.
When a vendor goes out of business, says Gartner research vice president Phil Sargeant, typically another vendor picks up their operations for a song.

For example, Nortel is currently being hived off into several chunks -- its enterprise unit going to Avaya, its CDMA mobile business heading to Ericsson and so on.

"In most cases it's sort of business as usual," he says, in terms of getting ongoing vendor support.

However, Sargeant agrees it's likely such a major event is enough to scare some CIOs with high availability requirements and a long-term view into getting rid of the doomed vendor's equipment anyway -- at a nice discount.

Seargeant remembers fondly a situation which affected Sun Microsystems around the time of the dot-com crash. The vendor's share price peaked on September 1, 2000, at US$257.25, before sinking to US$56.56 over the next seven months, including some steep daily falls.

"A lot of their equipment, unopened, brand new, found its way onto the secondhand market," says Sargeant. "The same thing would apply today. If there was equipment that a CIO wanted to get rid of, and it was still viable, another company would pick it up, but the vendors of that equipment would still be anxious to support it."

Here's your chance to put those networking contacts you made to use. If you know a prima donna CIO whose operation is overweight in the doomed vendor's kit, give them a buzz and put your cards on the table -- cutting out the reseller percentage. Who knows, if you have something your mate wants, you might even be able to do a swap and keep your CFO out of the deal entirely.
Read on for more...
Tip Number 3: Sniff around the ISPs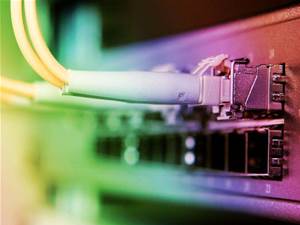 If you've ever worked in a telco you'll know they operate some of the largest datacentres in Australia and are constantly refreshing their equipment. There's a reason datacentre vendors like Global Switch build sites which block out the skyline. Telcos demand hundreds of metres of floor space.

So when one of these companies goes belly up, all of that hardware floods the market.

For example, ISP staff contacted by this writer recalled the situation when doomed telco One.Tel controversially went out of business in the early years of this decade. Its entire hardware inventory ended up on the secondhand market at what were then firesale prices. Some of the hardware was resold several times as resellers at several levels took their cut and passed it on.

Financially healthy ISPs do sometimes sell hardware they are no longer using (what used to be carrier-grade can slip down the chain as time goes on), but they're more likely to recycle internally as they expand -- upgrade a POP or two with parts from headquarters.

Because of the sheer volume telcos process, it never hurts to keep an eye on the sector's email mailing lists (for example, AusNOG) and to maintain a few contacts that might be able to help you out in a pinch, particularly at the bigger players.


Tip Number 4: Re-purpose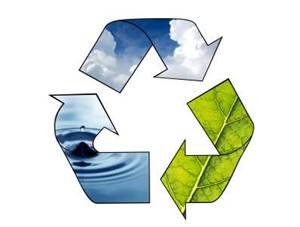 It's no industry secret -- except from CFOs -- that not all of the equipment in company's datacentres is fully supported with a vendor contract.

Most seasoned IT managers know the drill. For every mission-critical system out there with a vendor on permanent call for emergencies, there are a bunch of servers and routers quietly beavering away with only your ageing in-house systems administrator Ted between them and oblivion.

"It happens all the time, typically with older equipment," says Gartner's Seargeant. "If you've got some smart guys in an organisation, you might have a couple of hundred of them."

The typical example, according to the analyst, is your vintage x86 server -- common as dirt and often used for a variety of non-mission-critical applications like print serving and delivering internal web sites and online documentation, or even less glamorous tasks such as hosting the sales team's offsite happy snaps.

Often these machines have been re-purposed from past, more mission-critical lives when they were new. Now, if they go down, it's not a big deal and they can be easily replaced. Why not see if there are other machines out there gathering dust that might fit this bill, maybe from a branch office?

One thing more. This "worst-case" approach might be shocking to the more well-heeled IT managers out there, but your writer (a former systems administrator) has even seen more than a few desktop PCs re-purposed into Samba shares in the datacentre in his time. It's not pretty. But it happens.
Read on for more...
Tip Number 5: The formal secondhand market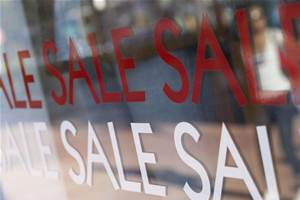 While you're likely to get better deals by going around the resellers, you're still likely to be able to get better prices on hardware from companies like IP Trading , UsedServers.com.au and Network Re-marketing in Australia and Rincon Technology in the United States than you would be if you bought the kit brand new.

The caveat, of course, is that the hardware is secondhand -- and you don't know where it's been.

For example, sure, you could buy one of the latest generation 6 HP ProLiant DL380 servers brand new -- at minimum specification, it'll cost you around $4,400, according to this recent review, and shortly after you start adding parts you'll hit $10,000. Obviously the underlying power of the boxes is completely different, but, for comparison's sake, UsedServers.com.au has a generation 5 model listed for $3,300.

IP Trading sells secondhand hardware and parts from top brands like Cisco, IBM, Sun and HP, with a 90 day warranty on all of its refurbished and used equipment. They even have a "hot deals" section, which included a bare bones Cisco 90 series router suitable for small office use for $30 -- cheaper than a consumer-grade offering. We also found an extensive line-up of discounted ProCurve switches and routers. And ProCurve is a vendor already known for being price competitive with its major rival Cisco.

You can also go one step up the chain which these resellers operate on. For example, many bulk lots of ex-lease corporate IT equipment -- or even excess or discontinued vendor stock -- are sold by auction houses like GraysOnline.

"IT managers can buy a range of equipment, from servers, routers, printers, monitors and desktops. At times, they can save up to as much 40 percent to 60 percent off the recommended retail price," says a Grays Online spokesperson.
When we checked the site on 31 January 2010, we found a sale of Nortel gear, an absolute stack of desktop and laptop machines, printers and monitors and a handful of servers and switches from major brands like Dell, HP and Sun, as well as a number of other intriguing items such as Siemens enterprise handsets, projectors and even electronic whiteboards.

"Computers and IT equipment are typically sold as new or refurbished, and many of the products come with a manufacturer's warranty," says the spokesperson.

Conclusion
In an IT manager's ideal world, budgets would be flexible to meet actual business needs, CEOs and CFOs would be understanding and vendors would price their hardware at a level which would allow everyone to buy plenty of it.

But it should be abundantly clear to anyone who's spent any time working in a datacentre -- from the hodgepodge of brands and the varied condition of the parts found there -- that we don't live in an ideal world. Sometimes we just have to make do with the next best option.

We hope this guide has convinced you -- as we believe -- that there are plenty of those options out there.
Got any more tips of your own? Comment below...