Toll Holdings has wooed one of Australia's most experienced chief information officers to lead its global technology operations.
The Australian-based logistics giant - with $8.7 billion in annual revenues and operations in 55 countries - has hired Linfox CIO John Ansley as global CIO, effective as of early 2014. He replaces former Toll CIO Wayne Gordon, who left the firm several months ago.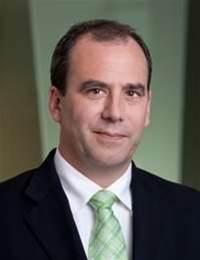 John Ansley
Ansley is one of Australia's most experienced CIOs - devising IT strategies for Rio Tinto and Roche prior to his current role at Linfox. Ansley remains the chairman of SAP's Executive Council in Australia, a forum for C-level executives deploying SAP software.
Following his departure, Linfox, a local competitor to Toll with operations in 10 countries across the Asia-Pacific, will conduct a global search for Ansley's replacement.
Toll Group spokesman Christopher Whitefield said the company was delighted to have Ansley on board.
"He brings a wealth of experience to Toll, having played as integral role in many significant IT projects including the merger of business processes and systems for two of the world's leading iron ore companies, the rollout of a single enterprise resource planning system across Asia Pacific, and the development and rollout of Linfox's IT strategic plan across their international business," Whitefield said.
"His proven business leadership, strong understanding of our industry and global experience stands him in good stead for his role at Toll."
Toll interim CIO Barry Warnes will remain in the role until Ansley joins in April.
The logistics industry has shaped as a hotbed of IT activity in recent years as machine-to-machine communication, often referred to as the "internet of everything", has been recognised as an opportunity among technology vendors.
Analyst group Gartner has described the emergence of a "digital industrial economy" - in which all objects in the supply chain are augmented with sensors or small microprocessors, each networked with its own IP address and programmed to communicate autonomously.
Linfox has been an early adopter of route optimisation software and - more recently, predictive analytics tools - in an attempt to drive down costs for its customers.
Toll Holdings, by contrast, has been engaged in a program called "One Toll" to harmonise a single corporate culture among its disparate divisions, most of which came together in a frenzy of acquisition.
The global CIO role would suggest that the company - which flagged a data centre and network consolidation project in 2011 - would like to take its technology operations in the same direction.