This Sunday more than $5 million of digital photographic equipment will be on display at the iconic Sydney Harbour foreshore as about 1000 photographers assemble for a protest rally with a difference.
They will be joined by an A-list of camera jockeys including panoramist Ken Duncan, expedition photographer Leo Meier and beach-life essayist Rex Dupain in protest of what Photo Imaging Council of Australia board member John Swainston described as red tape intruding on their ability to chronicle Australia's social history.
Other photographers will rally in Melbourne and Brisbane, while those from other states will fly in to show solidarity.
"It became almost omnipresent - no matter what job you try to do as a working photographer there seems to be some authority ready to impose a fee or a ban or hindrance on getting the work done," Swainston said.
"Australia is developing significant limitations on recording our social history in our own land ... Many of the stories of who we are as a nation can't be recorded, at the loss of future generations."
Swainston said photographers want
law enforcement such as rangers and police to receive better training so they know the laws they're enforcing and don't needlessly harass photographers or confiscate equipment,
public facilities authorities such as councils and national parks to remove or limit egregious right-to-shoot charges,
outright bans abolished or reviewed and
anti-terror laws that limited photography reviewed.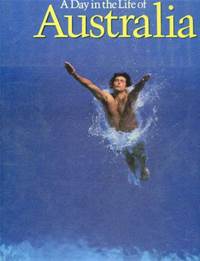 Photographers say they are losing the right to chronicle Australia's social life.

No-go zones?

The Sydney Harbour Foreshore Authority where the rally will be held was among those to require professionals to apply for permits to film or take photos in areas including most scenic spots near the Harbour Bridge, Luna Park and the Sydney Opera House. It allowed photographers with fewer than 10 crew and using equipment limited to a tripod to film for free, but larger projects were issued with licences costing up to about $5500.
The authority said it followed "film-friendly protocols".
"No fees are charged for individuals filming or taking photographs," a spokesman said.
"The Foreshore Authority works with stills photographers filming within its precinct to ensure access to their chosen location and to minimise impact on other events and the wider public."
Famed Australian photographer Ken Duncan said the authority "was not the problem" and praised how it dealt with photographers but that councils such as Waverley that takes in Bondi Beach and national parks and wildlife services were in photographers' viewfinders.
He said many rangers weren't aware of the rules surrounding what was permissable and needlessly harassed photographers.
And he said that national parks' fees were so high compared to the return for photgraphers that it was uneconomical to shoot them "on spec".
Duncan said that being harassed or abused by council officers and police was a common occurrence for professional photographers. On a beach in Queensland's north, in a town where he was opening a shop, he was bullied by three rangers who told him to get a licence or leave while was taking a photo of a tidal pool.
"I went to the council and said, 'You should be encouraging photographers - we're not a big commercial impact'," Duncan said. "They said, 'You need to pay a permit because you could be a pedophile'.
"What does paying $140 do about determining if I am a pedophile?"
Duncan would back a national scheme that allowed photographers access to the nation's parks with a single permit system. He said photographers didn't want special treatment and were willing to pay reasonable parks entry fees but that they shouldn't be singled out.
He raised the spectre that photographers could have their copyrights stripped from them in the future if what he called the over-zealous trend continued.
"All of a sudden, you've entered in a situation where you took a photo for fun but it's now a commercial usage," he said.
"Every photo you could imagine is on the web and if they're serious about not allowing people access to sensitive areas, why aren't they taking on Google? Because Google may tell them to get nicked."