Information technology workers should be "scared" by changes in contracting that were driving global sourcing of skills down to about two cents in the dollar, an international social media conference heard yesterday.
Delegates to the Future of Crowdsourcing summit, held over Cisco telepresence link between Sydney and San Francisco and a trending topic on Twitter, were told that international labour market arbitrage was driving costs down to pennies in the dollar and small businesses were leading the charge.
"The individual knowledge worker or expert should be scared and I'd say they should be scared into action," said Gary Swart, chief executive officer of online temp agency oDesk.
Crowdsourcing was the act of commissioning groups of people over the internet to perform tasks, usually much cheaper than employees.
It was the labour equivalent to the utility model of telecommunications and information technology because resources (talent or tasks) were employed on demand and without a long-term commitment.
Its adoption was accelerated by the global recession that threw millions in the West out of work while skilled workers became available in low-wage markets such as India and China.
In the latest survey of iTnews.com.au readers, nearly half said they earned more than $75,000 while more than a third worked in small businesses with fewer than 50 workers, which were those most attracted to crowdsourcing's promise, its evangelists said.
Freelancer.com chief executive officer Matt Barrie said that with a billion people already online and more getting connected every day, the drift offshore even in sophisticated jobs was inevitable and accelerating.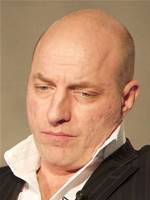 Matt Barrie, Freelancer.com
"We talk about the crowd as a tool or feature or resource when fundamentally the labour market is getting disrupted," Barrie said.
"There's a helluva lot of supply coming online right now - it will change how you run your business.
"If you look at the average wage in the US and India, there's 55-to-one arbitrage in labour between those two countries."
Western workers shouldn't look online for an employer - they must become entrepreneurs themselves: "You better be the manager, the one who owns the business".
"You've got to start businesses, start companies, start building organisations which you can do now on a shoestring budget any time of day in your underwear," Barrie said.
"If you're a scientist and you have a field of expertise build a business out of it, don't try to translate your day job to your working online."
The company now based in Sydney started in 2004 in Sweden and only last month hung out its Australian shingle. Barrie said his website that was an "eBay" of job contracts where businesses asked service providers to bid for jobs that ranged from web design to restoring Australian WWII fighter planes, was often used to subcontract high-value work to oDesk.
Crowdsourcing providers said their model generated more ideas and creativity than the traditional employer-employee nexus or even long-term labour hire contracts. US advertising agency Victors and Spoils generated 590 ideas for a crowdsourced Harley Davidson pitch while designer job board DesignCrowd boasted on its website an average of 50 designs for every logo project submitted.
Mark Scott, ABC managing director
And
ABC managing director Mark Scott
said the national broadcaster had to divorce itself from the 7pm nightly news to include viewer-generated content and a more collaborative approach to newsgathering and dissemination.
He said that crowdsourcing was of "paramount importance" to journalism, especially the high-value investigative stripe, which was often the quest to find people in the know.
"We now have people everywhere who can take photographs, who can file footage and all it adds into a far more detailed, organic, rich and constantly updated database that we can tell stories from."
Labour market shock
But "widesourcing" provider Alex Edelstein said businesses were yet to appreciate how disruptive services such as his CloudCrowd will be when it came to costs.
He said costs could be slashed by half while productivity doubled using online contractors, often in emerging and third-world countries, connected by a "production line" work flow.
He said such a productivity gain "hasn't been seen since China started getting into manufacturing in the '90s".
Small business owners were quick to jump on crowdsourcing because it gave them access to skills as they needed them, said Lukas Biewald, chief executive officer of on-demand labour provider CrowdFlower.
"The ability to hire a tenth of a person, which is so important when you're a little business, when you need to hire a designer for one day or two days or when you need a call centre when you're scaling up your operation."
And it was the reason that the poster child of cloud services Salesforce.com grew so rapidly in the early days - because small businesses with an average of a handful of employees could use customer relationship management tools for a tiny fraction of the cost of enterprise-grade solutions from the likes of SAP, said oDesk's Swart.
AMP intrapreneur Annalie Killian said the insurer tackled the problem of underemployment in the organisation by creating project teams using crowdsourcing principles.
"In the old days, crowdsourcing was called 'who wants to volunteer?' But it has a new cachet under a more trendy name," Killian said.
"It's attracting a lot of people who say I'd like to be part of that because it gives me a way to develop my skills, makes me more marketable, I understand the environment in which I work and there's a benefit for the organisation as well as the individuals."
She said about half of AMP's workforce was on contract, allowing the company to "flex" up and down as needed.
Cisco had used crowdsourcing principles to create internal "councils" to govern billion-dollar businesses, said its Australian chief technology officer, Kevin Bloch.
And it used the lure of a $250,000 prize to attract entrepreneurs of all ages from 59 countries keen to create more billion-dollar businesses for the networking giant, he said.
Alec Lynch, DesignCrowd
But the international crowdsourcing movement needed the likes of IBM to validate its place in the labour-hiring and recruitment market, said DesignCrowd managing director Alec Lynch.
"Traditional businesses need to take the leap of faith that small businesses have already taken with crowdsourcing," said Lynch, founder of the Sydney designer talent bank.
"If IBM made the call to can some of its [outsourced] staff and moved to crowdsourcing that would have a huge impact."