Engineers from three of Australia's largest supercomputing projects will come together for the first time to open the Australian Data Centre Strategy Summit in March 2015.
Dr Neil Stringfellow, executive director of the Pawsey Supercomputing Centre in Perth, Barry Nugent, chief technology officer at Australia's Bureau of Meteorology, and Allan Williams from the National Computational Infrastructure project will all speak at the conference in a session moderated by Tech Research Asia analyst and supercomputing tragic, Trevor Clarke (see their bios, below).
We have chosen to pull this panel together for several reasons.
First, because there is a lot we can learn from each of these projects about how to house, power and cool highly dense computing infrastructure -
Second, because who doesn't like to geek out on data centres? Look at what our video guy did when we told him to cut a story about Raijin's first birthday.
But in all seriousness, the main reason is that now is a pertinent time to explore the world of supercomputing, because we are at a critical juncture in terms of funding for such scientific endeavours.
There is currently no certainty about availability of ongoing infrastructure funding for high performance computing in Australia.
Most of Australia's HPC projects were funded by generous one-off grants by governments and universities. Laudable as these endeavours were, when the money runs out, the music stops.
While these three supercomputers haven't quite put Australia on the world stage just yet (Raijin came in at 38 on the Top 500 supercomputer list, Victorian Life Sciences' Avoca at 57), they have helped Australia develop the unique and deep engineering skills required to house and operate these machines.
They have also helped academics tame the power of this computing scale for insights - and some of those skills are now seeding into the commercial sector.
It's high time Australia had a frank talk about whether a more strategic, long-term plan for funding supercomputing projects is required if we want a future providing technology and insights to research, as well as sectors as crucial as oil and gas exploration, biotech, defence, aerospace and financial services.
I look forward to exploring these issues at the summit. Stay tuned as we announce more speakers over the coming weeks.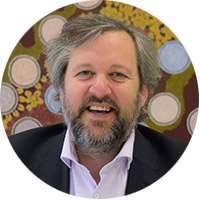 Dr Neil Stringfellow
Executive Director, iVEC
iVEC is managed by executive director Dr Neil Stringfellow, whose stewardship of iVEC has overseen the operational launch of the Pawsey Supercomputing Centre and its growth into a leading Australian national research infrastructure project.
Neil joined iVEC from the Swiss National Supercomputing Centre (CSCS) where he held multiple roles involving application and science support, and the management of strategic partnerships and Switzerland's flagship supercomputing systems.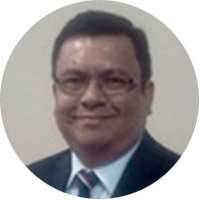 Barry Nugent
CTO, Bureau of Meteorology
Barry is currently the acting assistant director of information and chief technology officer at the Bureau of Meteorology. He is responsible for overall operations of the Bureau's ICT infrastructure and ICT strategic technology architecture planning.
This includes client services, IT operations, platforms, high performance computing (HPC), data communications, database technology, storage and data facilities. Barry is currently working on the Bureau's roll out of more resilient networks, private cloud and the supercomputer replacement program.
Barry has over 20 years experience managing the successful operations and implementation of solutions across government, corporate and consulting environments. His previous experience includes leadership roles at Deloitte Consulting and PricewaterhouseCoopers.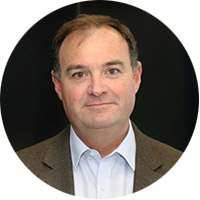 Allan Williams
Associate Director (Services and Technologies), The National Computational Infrastructure
In this role Allan Williams is responsible for service delivery and operational activities of Australia's first petaflop supercomputer and the nation's highest performance research cloud and fastest filesystems.
His involvement in the development of computational infrastructure includes service as director of IT services and director of strategy and planning at The Australian National University in Canberra.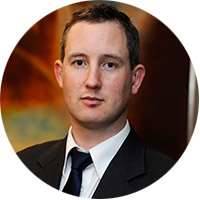 Trevor Clarke
Lead Analyst, Tech Research Asia
Trevor has 15 years of experience in the Asia Pacific region and specializes in CxO strategy, workplace strategy and technology and data centre research, advisory and consulting.
He was most recently the lead analyst for IDC's Asia Pacific Future Workspace and managed print services research. Prior to that he headed up IDC's ANZ infrastructure research team specializing in data centre, HPC, infrastructure and work space markets.
Trevor is also a former editor of Computerworld and ARN, and is regularly published widely including in CIO, iTnews, the Sydney Morning Herald, The Age, The Japan Times, and the Australian Financial Review. He has also appeared on Bloomberg TV.