The publication of classified Afghanistan war documents on the web by Wikileaks was "very unfortunate" but now that it was in the public domain it was time to exploit the information, a visiting former US spy turned security consultant and author said today in Sydney.
Robert Baer (pictured right), whose novel became the film Syriana also said he doubted Julian Assange's claim that the Wikileaks founder was set up by US agencies in retaliation at the website posting embarrassing documents. If it was a government setup, said the 21-year CIA operative, it wasn't a very good one because it would "p--- him off".
And Baer said terror groups had reached into the very information security fabric of states such as Lebanon and were on their way to owning others such as Russia.
"Hezbollah is at the point where in Lebanon it controls all servers and it's got into all databases and erased anything where it could affect their security, military intelligence, internal security forces. It is the de facto state in Lebanon," Baer told a gathering of security experts.
"Anything to do with government or telephone companies are controlled by Hezbollah," Baer told iTnews but that wouldn't stop the CIA from working with the group.
Other countries such as Russia were also susceptible: "I know people who rent parts of the FSB [Russia's domestic security service, formerly KGB] for operations. They won't do anything to help the United States but if it was a private oil company that said, hey, we have a problem you can rent them like in the United States where you can rent cops after hours."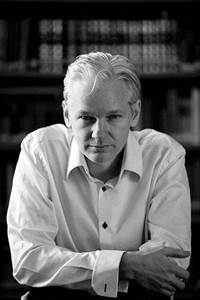 Julian Assange, Wikileaks founder and publisher of the Afghan War Diaries

Wikileaks
Although Baer said it wasn't the right of an individual to decide what classified material should be declassified for public consumption, he said it "was in a nation's interests to know what you're into".
"Let's take advantage of it now that it's out there; someone should go through it," he said. "What do we know about the Taliban? Is there anything in Wikileaks that suggests that we know who we're fighting?
"Someone should make a map of Afghanistan [from the documents] to see how much we control."
He said declassifying documents was in a society's best interest as happened in Vietnam.
"I don't think anyone died because of the Pentagon Papers but we certainly understood the process of the way the government works."
Although he was in favour of releasing information that was "generic" he criticised that which pointed to a source.
But in the end it likely wouldn't make much difference to the prosecution of the war: "My assumption is we should just leave and no one is going to be the worse for it".
He said opposition fighters had countered the high-tech war weapons used by the US and its allies in Afghanistan and Iraq.
"The Taliban are not writing papers, they're not communicating by email, they're not using cell phones, orders are carried out orally or they're pre-arranged. They learned to counter Predators [remote-controlled air fighter planes]. They beat our jammers using oscilloscopes or [improvised explosives] are command detonated or they're using wire.
"They're adapting to our technology."
In the case of the Mossad assassination in Dubai, he said the speed with which private security forces could mash together information from databases and sources such as mobile phone records, closed-circuit TV cameras and global positioning systems meant "you can't commit a crime with a cellphone any more".
He said private operators and terror groups had outstripped the abilities of Western spy agencies.
Smear campaign
Wikilieaks' Assange accused US Government spy agencies of "smearing" him with rape allegations shortly after he published thousands of classified documents leaked to him by a suspected US military insider.
He was reportedly questioned by Swedish police this week after they initially raised charges and then unexpectedly and without explanation dropped some of them within a few hours. Assange, an Australian, is attempting to relocate to Sweden to take advantage of the country's extensive journalist shield laws.
Baer questioned why a spy agency would set up Assange.
"Does he have a criminal past as a sexual predator? The point is, it's documents, who cares? I don't care if he shot someone in the face, it doesn't matter about the morality of the source. Documents are either authentic or they're not authentic.
"It's not a personal vendetta, it's freedom of information.
"Even if he is a sexual predator it's irrelevant to what he's put out."
It was more likely that the US Government or its agencies would seek to "intimidate" Assange, Baer said, by "going to Sweden to seek injunctions" to prohibit further disclosures.
The ASIAL Security 2010 conference and exhibition continues to Friday.

George Clooney played Bob Barnes, a character based on Robert Baer in the 2005 film, Syriana.