Remember the Milk
Price: $25 a year for a pro account
Developers: Emily Boyd and Omar Kilani, Sydney
OK everyone, hands up if you get excited at the idea of task management.

No, I didn't think so.

But when your career, business or personal life depends on keeping abreast of dozens of conflicting priorities, at least you can make it a bit easier.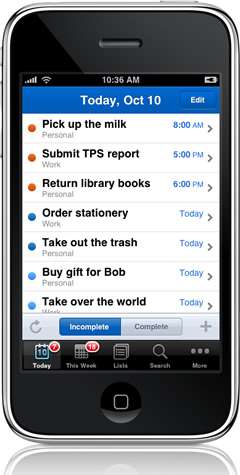 Remember the Milk is an online tool for tracking, tagging, locating and managing tasks.
Started by Sydneysiders and coffee addicts Emily Boyd and Omar Kilani, Remember the Milk has evolved into a powerful framework that you can access with your iPhone, online or even with (ugh) other devices such as Android and BlackBerry smartphones.
Do you use any of these applications? Or have we missed the best Australian made iPhone application? Have your say in the comments below.