Flight Control
Price: $1.19
Developer: Firemint, Melbourne
Melbourne-based Firemint is Australia's greatest commercial success when it comes to iPhone apps.
Developed on a shoestring by Firemint CEO Rob Murray, the game concept is simple enough: just use your finger to trace the flight path of incoming aircraft towards a number of runways.
But simple gameplay plus increasing complexity tends to equal insanely addictive, and that's what took Flight Control to more than 1.5 million paid downloads in around six months. It reached the number-one paid app in Australia and 19 other countries.
Firemint has since developed a new game, Real Racing, and has another called Mega Monsters in the wings.
IceTV
Price: App is free; guide costs $13/month or $99/year
Developer: IceTV, Sydney
Now is probably not the time to wonder why Australia's TV networks so jealously guard their program guides that it falls to third-party companies to provide an electronic version.

The people at IceTV probably aren't complaining since they've made a good living selling subscriptions to their comprehensive online electronic program guide.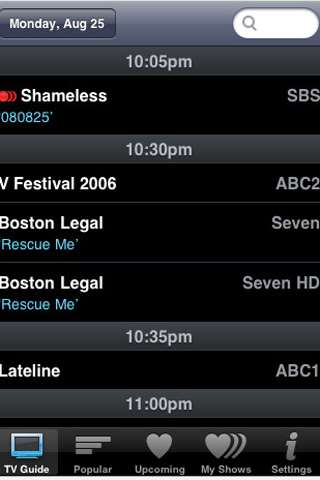 The iPhone version provides a customisable and keyword searchable program guide and allows you to remotely program your PVR to record your favourite shows.
Read on the page three.