Lingopal
Price: $12.99 for all 44 languages, $1.19 for an individual language.
Developers: Richard Johnson and Lance Wiggs
Developers Richard Johnson and Lance Wiggs decided to come up with the ultimate phrasebook for travelling, shopping, finding your way around and - of course - flirting, with print and audio phrases in 44 languages.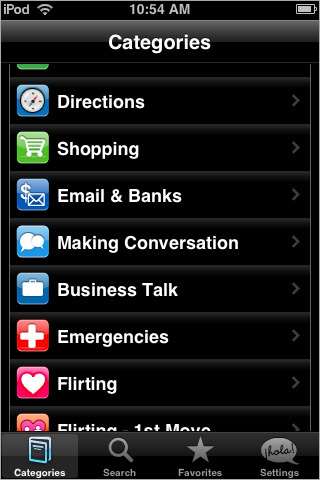 Should you ever find yourself unexpectedly in a foreign country (and how often does that happen!), rest assured you can find somewhere to eat or sleep, stay out of trouble and make friends with a flick of your finger.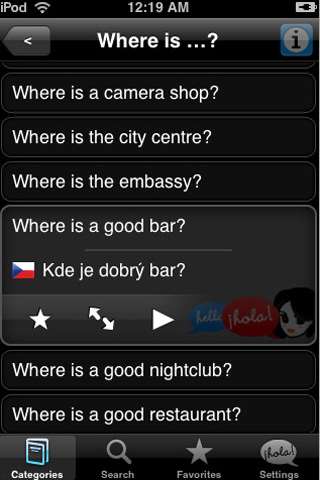 While getting the app off the ground, Johnson and Wiggs worked with a who's who of Australia's mobile industry including web business gurus Pollenizer and mobile development powerhouse MoGeneration.
Quota
Price: $1.19
Developer: Kevin Bruton, South Fremantle.
This app allows you to monitor your usage on multiple mobile phone and internet access accounts from a wide variety of providers.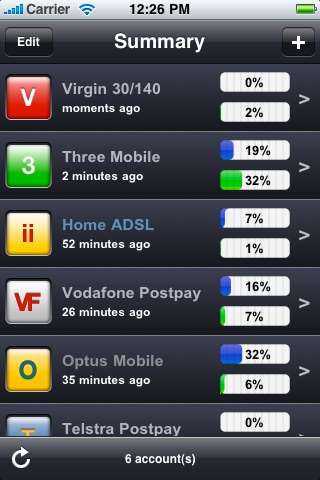 Developer Kevin Bruton has worked out the ins and outs of extracting usage information from phone company and ISP systems - you just need to give it your username and password for each account.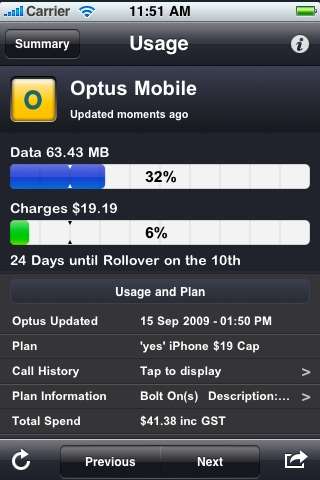 You can keep track of everything from a handy summary page and drill down to the account details. Bruton has also developed iHome, a home loan and property analyser handy for anyone in the property market.
Read on for number six!