Chief information officers have their hands full - very full. They're under growing pressure to demonstrate the value of IT while demonstrating that technology can sustain and even stretch the strategic agenda. Linking business strategy and planning to more dynamic IT planning is critical to achieving this.
Organisations that sustain the right level of IT investment whilst maintaining both business and IT productivity display two key characteristics:
At least 40 percent of the IT budget is focused on discretionary investment aimed at building IT-enabled business capability.
Planning and delivery capabilities are industrialised to ensure that the required IT resources are available and appropriately skilled to deliver the business objectives of the IT investment portfolio.
To achieve this, CIOs need to focus the key IT resources (highly skilled people, business applications, infrastructure and IT enabled services) in a way that clearly delivers the greatest business value. And IT needs to be run as a business.
The resources need to be managed productively while flexing the resource mix in anticipation of future needs. Organisations doing this well have an integrated view of planning and execution, and adopt best practices in all of these areas.
Many companies make big investments in governance tools in the hope of achieving this, but we have rarely seen this fix the problem.
Why?
Because transforming IT investment management requires a vision combining people, processes and tools. Adopting the tool or golden-bullet approach doesn't work and often leads to governance cynicism.
Here are seven tips to implement effective, integrated IT investment management:
1. Understand it's an enterprise issue, not just an IT issue: Too often, business and IT executives find it difficult to collaborate because they tend to see portfolio-management objectives differently. It is important to establish a shared understanding of the interdependency between business and IT planning and execution.
2. Make planning a habit, not a one-time event: The pace of business has made change programs that last three or more years all but obsolete. Our experience shows that two years should be the limit for a major change program. Organisations should have processes to review and refresh the investment portfolio regularly and as often as quarterly.
3. Align incentives with business strategy and value: Too often, business incentives trigger IT investments that do not support and sometimes even interfere with business strategy. The result is that project sponsors talk up investments to get them into the portfolio or find ways to circumvent the established governance processes. Incentives need to drive aligned behaviour; and governance processes need to facilitate the resulting outcomes.
4. Attend to the big things first: It is important to focus management attention on projects that carry the greatest planning and execution risks and to recognise that not all projects require the same level of governance. The 80:20 rule works here.
5. Ensure that people are an essential part of the process: Portfolio management decisions affect virtually the entire organisation and many people will not immediately grasp what is expected of them or why they should embrace new processes and behaviours. Implementing ways to work requires intensive change management organised as a structured program, not as a side-of-the-desk exercise.
6. Define the right management information required for better decisions: Organisations often use tactical planning solutions that end up producing volumes of data but little information. The CIO should define the management information that will drive improved decision-making and use this definition to bring the vision to life.
7. Use tools to drive change and enforce process: Just as tools alone will not ensure effective IT investment management, the lack of tools usually results in process shortcuts, lack of adherence and general dissatisfaction with the level of manual processing and bureaucracy. Today's tools are mature and support an integrated model.
Studies have shown that IT investment management has a direct bottom line impact:
At least 5 percent reduction in IT spending as a percentage of revenue
At least 5 percent increase in avoided 'non-viable'/ 'non value added' projects
This may not sound like much but run the numbers and remember this is in addition to the operational efficiencies that it brings IT. The business case for doing this right is compelling and the current and future business climate demands action.
IT organisations need to not only work at spending less; they also need to start spending smarter.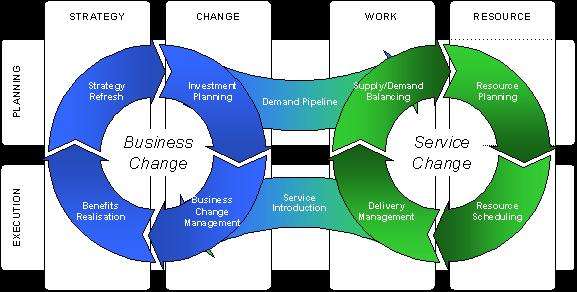 Fig 1: Integrated view of IT Investment Portfolio Management (source: Accenture Research 2008 - Optimising the business value of IT: how IT investment portfolio management helps drive high performance)