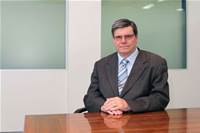 David Havyatt
As
WikiLeaks
continues to feed its 250,000 leaked US Embassy cables, it is time to reconsider all the presumptions we've made about security.
Wikileaks claims to have "combined high-end security technologies with journalism and ethical principles". While there are some who might dispute the latter, their claim to security is about how well they protect the anonymity of their sources.
US authorities believe that like the Iraq and Afghan war logs, the leak was a Private Bradley Manning.
A genuine "leak" is an insider gathering and releasing the information that they are authorised to access.
Manning, along with some 900,000 others, had access to these cables including those marked secret. He reportedly simply copied them onto a CD. It is hard to believe that there was nothing in place to prevent him copying to removable media.
The security of the US diplomatic communications system has been compromised - from the inside and very possibly through inadequate controls.
Contrast this lax state of US security with the American approach to networking vendors. Chinese vendors Huawei and ZTE have been reported to have been cut from US operator Sprint's network over security concerns.
In Australia there appears to be a concerted campaign against one of these, Huawei, because of "security concerns". The framing of these concerns is built on two key propositions: that Huawei has "links to the Chinese military" and that US-China relationship was the most likely source of global conflict and we are a key ally of the US.
Neither of these propositions stands much scrutiny. It is accepted that two things saved Australia from recession: the Government stimulus package and the strength of the Chinese economy. Writing in The Australian, Michael Sainsbury noted "the strength of the Chinese economy and its near-insatiable demand for resources has broad and deep implications for Australia" and "that there is next to no public debate or discussion about the increasingly co-dependent relationship between Australia and China."
This "co-dependence" is most observable in trade statistics. In ABS statistics for the 2009-2010 year China accounted for 23.2 percent of merchandise exports and 18.1 percent of imports, outstripping the second place getters (Japan and the USA respectively) by sizeable margins. It is a fair bet, too, that a good proportion of the imports from the US are actually goods originally manufactured in China.
Our alliance with the US has been strong and enduring, focused as it has been on the cause of the case for parliamentary democracy and capitalist market economies. Hence we have been natural allies against totalitarian (fascist and communist) regimes.
But whilst China's standards of human rights are not yet what we in Australia would accept, one must equally question the "human rights" of any society that has had no universal health care, executes its own citizens, arrests citizens of other nations without recourse to law and has an ever growing under-class. I'm not speaking of China but the United States.
We gained some insight into the tripartite US/China/Australia relationship through the Wikileaks cables. Despite the chest beating by Kevin Rudd, any conflict between the US and China should not escalate into a real war. The US economy could not survive without the goods it now imports from China. As The Economist noted in a recent leader: "the best way to turn China into an opponent is to treat it as one."
The strategic concept that China is a major threat is at best a reflection of outmoded cold war rhetoric, and at worst a reflection of nineteenth century xenophobic fears of the "yellow hordes".
The second issue is the so-called links of Huawei to the Chinese military. No matter how much Huawei explains that [Huawei's founder] Ren Zhengfei was never a high ranking officer, and that there is no "ownership" of the company by the military, this perception won't go away.
The real question is whether Huawei's links with the military are substantially different from any other telco provider. The military in every country is a big purchaser of communications equipment. Motorola is listed as a US defence contractor, Alcatel has sold its stake in French defence contractor Thales. Any technology company will have "links" to the military.
Thales is partly owned by the French Government and acquired Australian Defence Industries in 2006. Arguably the only known case of "state sponsored terrorism" in our region was the French Government blowing up the Rainbow Warrior. It seems to be okay to mount terror attacks in our region and buy our defence industries.
The supposed great threat from Huawei is the ability of the network vendor - including the capability to intercept traffic, through "digital trapdoors", or otherwise disrupt traffic with malicious software.
But all Australian telecommunications networks have to have interception capabilities.
Many of the successful vendors of those capabilities in Australia are Israeli companies, mostly trading on their relationships with the Israeli military.
Again, be reminded that the most recent "spy scandal" in Australia related to Mossad agents posing as Australian citizens.
And while we seem to question Chinese firms' involvement in our telecommunications system, Telstra was able to acquire Hong Kong mobile operator CSL when it had a retired US Admiral on its Board.
So it is hard to see why exactly we are meant to "trust" vendors with military ties from France or Israel or the US any better than we should trust vendors from China.
At least we know the Chinese wouldn't take offence if we insisted on undertaking thorough security audits of the equipment.