Buyers of the latest Apple 13-inch MacBook and MacBook Pro laptops claim the shiny new machines run with maximum SATA connection speeds of 1.5 Gbps, a downgrade from the 3 Gbps speeds available on older models.
According to complaints posted on Apple's support forums, buyers of new 13-inch MacBooks and MacBook Pros that ship with hard disk drives (HDD) expected the laptops to arrive with a 3.0 Gbps SATA interface, as prior models had.
But upon benchmarking their new devices, the users discovered Apple had downgraded the HDD-equipped machines to 1.5 Gbps.
One Australian user, posting under the alias of 'CabbitBunny', uploaded a benchmark test of an older MacBook Pro and the new model to demonstrate the problem (see below).
The news is particularly distressing users that wished to upgrade their HDD-based MacBook to SSD (solid state drives) - who will now miss out on any anticipated performance increase from such an upgrade.
By contrast, those users that buy MacBooks with solid state drives pre-installed by Apple enjoy 3.0 Gbps SATA speeds from the get-go.
Users on Apple Forums claim they would naturally assume any new edition of a MacBook would not have a lower spec than the last.
Several suggest Apple is downgrading HDD models to ensure it wins the business of upgrading machines to SSD drives, rather than allowing users to do it cheaper elsewhere.
Apple is yet to respond to requests for comment on the issue.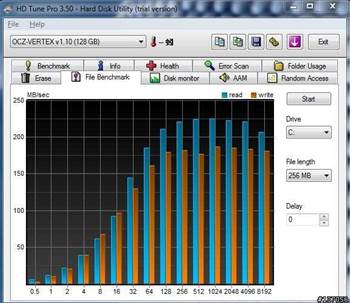 Older MacBook SATA speeds (Source: 'CabbitBunny')
New MacBook SATA speeds limited to 150Gbps (Source: 'CabbitBunny')