The founders of the Australian arm of Bell Labs, later re-branded as Avaya Labs, have told of their disappointment after learning that Avaya is dramatically reducing its investment in the 16-year old institution.
As reported exclusively on iTnews.com.au yesterday, Avaya has laid off over half the employees at the North Ryde (Sydney) research centre.
Today, the two founders of the labs told iTnews they felt for the families of those researchers without work, and have fears for the job security of the few that remain on contract.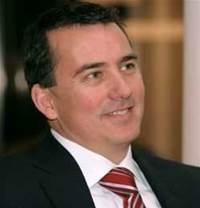 Scott Coles, CEO of ISYS
Scott Coles, the current CEO of Australian search software company ISYS, and Chris Nicol, current chief technology officer of NICTA (National ICT Australia), jointly founded the Australian arm of Bell Labs in 1994.
Both described Avaya's downsizing and any threat to close the lab as "a shame."
"We Australians are really good at technical battles, but not political ones," Coles said. "It is difficult to influence corporate strategy in a region responsible for less than five percent of global revenues."
Coles recalled periods of time in which the lab was pumping out up to one international patented technology per week.
"It is a shame that the technical competence of this group of people doesn't survive the politics," he said.
Nicol, who worked at Bell Labs Research in the United States before bringing it to Australia, said he was "very sad" to hear of the news.
"They have been a part of the furniture in Australian innovation for some time," he said. "A lot of good people have been through that place and gone on to further careers in industrial R&D."
Chris Nicol, CTO at NICTA
Nicol credited the lab for advances in telephone switches and software development for IP telephony.
On a personal note, Nicol said, the lab taught him how to run R&D operations for a multinational company from a great distance.
"My heart goes out to the staff," he said. "The thing I learned there was the importance of a supportive family when you are trying to defeat the geographic and time zone barriers.
"These people work late nights, with evening phone calls to be part of a global R&D effort. Its that kind of commitment that is required to make Australia internationally competitive."
Coles now runs a global software developer from Sydney, while Nicol is CTO of arguably the biggest ICT research organisation in the country, NICTA - with research in areas as diverse as the race to perfect the bionic eye, traffic control systems, water management systems, and many more innovations in his own specialty, embedded systems.
An Avaya spokesman told iTnews.com.au late yesterday that it was "consolidating" its local R&D efforts in line with a "global realignment of resources".
Today the spokesman said that an there was also "a number of jobs moved from the R&D design section to other Avaya global R&D centres."
iTnews.com.au will continue to press the company for greater clarity.