National Australia Bank has confirmed that technical difficulties have prevented new users from downloading a functional version of its online banking application for the Apple iPad and iPhone.
The bank - which pushed to be first among Australia's banks to offer an iPad app in June - offered an app with internet banking functions, an ATM and branch locator and currency exchange rates on the iTunes app store.
But as of this morning, users downloading the app were unable to execute the program, and were presented with the following image: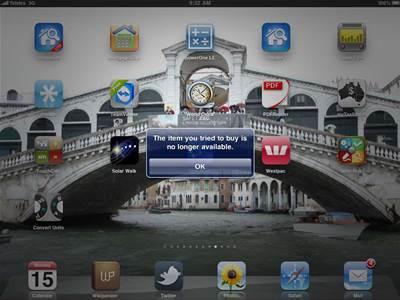 "National Australia Bank confirms technical issues are currently affecting downloads of the NAB app for iPhone and iPad from the Apple App Store," a spokesman for the bank confirmed with iTnews. "NAB is investigating the issue and regrets any inconvenience to customers."
The bank said it plans to expand the functionality of its mobile banking apps over the coming months.
Sholto Macpherson and Nate Cochrane contributed to this story.