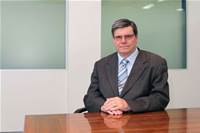 David Havyatt

Shadow Communications spokesman Malcolm Turnbull has called for a cost-benefit analysis on the Federal Government's national broadband network plan. Today David Havyatt asks whether such a study is always necessary.
Charles Todd is held in high esteem by the telecommunications industry in Australia.
The overland telegraph he constructed connected Australia to Europe in near real time, fundamentally transforming the economy of the colonies. They now had current information on the prices of their exports, not just the data from the last ship.
The extensive histories of OTC and Telecom Australia by Harcourt and Moyal respectively provide detailed accounts of the battle between the colonies for their preferred route for the telegraph. These discussions are replete with references to comparisons of costs. But not once is there an attempt to quantify relevant benefits. There was certainly no "cost benefit analysis ".
That is hardly surprising, as the concept of a cost-benefit analysis is of more recent origin. Cost-benefit analysis first emerged as a policy requirement in the USA under the Flood Control Act of 1936. It is an application of economics to policy based on Arthur Pigou's Welfare Economics of 1920. This in turn is built on the marginal analysis systematised by Alfred Marshall.
It became regularly used in the USA and other places in the 1950s and 1960s. The purpose of cost-benefit analysis is to compare alternatives. While the alternatives can be to act or not act, it is actually best in choosing between different actions. For example, transport projects often need to compare possible options such as where a road should be built, or the airport constructed?
Despite this accepted timeline for the history of cost-benefit analysis, a paper presented to Australia's Productivity Commission in 2007 argued that there really had been a century of cost-benefit analysis in Australia. The initial case mentioned was rail standardisation. The costs were indeed accurately assessed, as were the benefits in terms of reduced costs of "transhipping" passengers and freight in Albury.
The case that there was a cost-benefit analysis is weakened, however, by the author. The author notes that it seems to have been generally accepted from the time of Federation until the second half of the twentieth century that unification of the gauges was a Federal responsibility. The key rationale appears to have been the Defence benefit to be gained.
But this benefit was never directly assessed. The author instead backward engineered a value for this defence benefit on the basis of the willingness of the amount Government was prepared to pay for it in 1921.
Here we see one of the tricks of a cost-benefit analysis. One way to assess otherwise unquantified benefits is to assess the willingness to pay by survey. But the respondents are only guessing; they don't really know the benefit they would actually obtain.
In the face of such a methodology, determining the benefits of a project on the basis of the Government's willingness to pay is a quite reasonable proxy. After all, in representative democracy aren't our parliaments elected to represent us? Wasn't the ALP derided for suggesting a "citizens' assembly" on climate change, because the people thought that's what their representatives in parliament were?
Using the same logic as in that Productivity Commission paper, it could be argued that a cost-benefit analysis for the NBN has been completed because the Government has estimated the benefit at $43 billion.
But we should ask whether there is more substance to the claim that the Government has been deficient in not preparing a cost-benefit analysis.
Malcolm Turnbull on his blog attributes to Treasury Secretary Ken Henry the idea that "government spending that does not pass an appropriately designed cost-benefit analysis necessarily detracts from Australia's well being".
This is somewhat different to Turnbull's view of Treasury on his $10 billion water plan; Treasury's views were never sought. In a speech in 2007 Ken Henry noted that "all of us [in Treasury] would wish that we'd been listened to more attentively over the past several years in both of these areas. ... Water has got away from us a bit in recent times, but it will come back for some quality Treasury input at some stage."
In response, Turnbull opined that Treasury officials aren't the best people to talk to about saving water anyway, saying that water "is not a narrow or arid economic analysis issue, this involves a lot of big questions, it involves dealing with practical people, people who've got a lot of dirt under their fingernails, who work all day in the bush and know how things work. And they're the people I'm spending my time consulting with and listening to."
Interestingly, the recently released Basin Plan [PDF] by the Murray-Darling Basin Authority does not contain anything that goes by the title of the "cost benefit analysis". That said, the report does go through quite detailed assessments of various costs (e.g. to agriculture) and benefits (e.g. to the environment) in considering various options.
However, it is not only in the area of water policy that cost-benefit analysis seems to go missing. The same 2007 Productivity Commission paper [PDF] said that "despite media and Parliamentary interest over a period of some years about shortcomings in the Regional Partnerships program in the then Department of Transport and Regional Services (DOTARS), little serious economic analysis appears to have been undertaken. There is no evidence of the use of cost-benefit analysis, despite its feasibility being demonstrated. "
More relevantly to the NBN case, there is no evidence that a cost-benefit analysis was ever conducted on the process of privatising Telstra.
That was a poor financial transaction. The Government had a choice of whether to hold the asset and its dividend stream, or to sell the asset and pay down debt and hence save interest payments. If one believes in rational markets, equity investors were never going to pay an amount that would mean the saved interest was greater than the dividends foregone.
A deeper analysis however reveals there were social benefits from the process of market reform. The government continually produced data demonstrating that the economy was some 1 to 3 percent larger as a consequence of introducing competition in telecommunications. This social benefit was supposedly going to be preserved and advanced by taking the government out of a position of being both regulator and owner.
Taking this analysis to its conclusion the Government would have realised that the "pay off" from increased competition was greater than the extra loss it would make by reducing the attractiveness of Telstra as an investment.
So not having commissioned a full cost-benefit analysis is neither unusual nor unwarranted.
However, just to keep things interesting, next week I will outline reasons why elements of a cost benefit analysis should be undertaken and made part of the public policy discussion.