Mobile virtual network operator (MVNO) Amaysim has called back co-founder Peter O'Connell to the chief executive's chair from July 1 following the resignation of incumbent boss Julian Ogrin.
With its shares plumbing historical lows this month, Amaysim's leadership rotation announcement and update to guidance said Ogrin will take up an "executive position" at the newly merged Foxtel and Fox Sports.
The company claims to be Australia's fourth largest mobile service provider with over 1.1 million subscribers.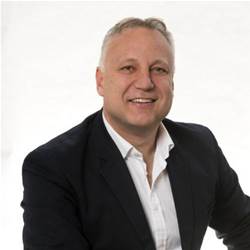 Julian Ogrin is off to Fox
Fresh earnings guidance from the company issued today lifted forecast revenue to between $573 million and $583 million, up from $322 million to $323 million in its May 2017 update.
Currently a non-executive director, O'Connell helped found Amaysim in 2010 and served as the company's chair until 2015.
Over the past five years Amaysim has sought to diversify its offer to customers from telecommunications into consumer utility services.
"I'm proud that, despite the changes in our business and industries in which we operate, we have kept true to our values as a challenger brand focused on delivering an exceptional customer experience," Ogrin said in a statement.
O'Connell said he is looking now forward to the challenges and opportunities of the new role.
He has previously held executive and board roles at Optus Communications, BellSouth and Irish telcos eircom and Meteor.
"I'm delighted to take the CEO position and excited to lead this company," he added.