ISP iiNet has revealed a series of sketches of future products being worked on by its labs, including two futuristic curved devices with built-in touchscreens.
The sketches appeared in a Christmas message uploaded to the company's freezone.
The first showed a semi-circular device that appeared to have a touch screen keypad and screen icons that looked like a cross between its BoB wireless modem and Telstra's T-Hub.
The second device was similar but appeared to allow users to either stand it up or lay it flat.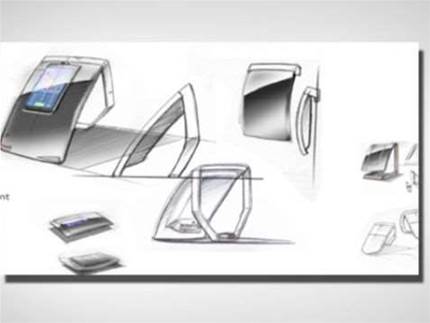 The video did not reveal whether the devices had been prototyped; but they were shown in the context of a "few other products that would be released in the next year or so".