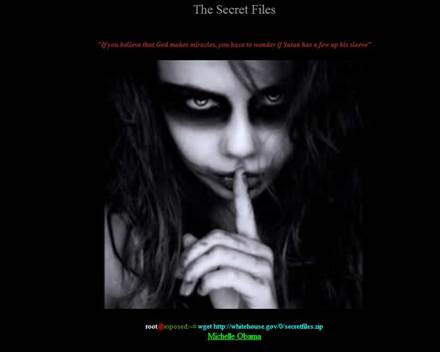 The FBI is investigating a hacking incident that may have exposed the financial information and other private data of several high-sitting US Government officials, politicians and celebrities.
On Monday, hackers claimed to have posted the personal information of first lady Michelle Obama, Vice President Joe Biden, Secretary of State Hillary Clinton, FBI Director Robert Mueller, former US Vice President Al Gore and Los Angeles Police Chief Charlie Beck.
Celebrities potentially impacted include Jay-Z, Beyoncé, Britney Spears and property mogul Donald Trump.
Data posted online appears to include Social Security numbers, credit reports, banking information, previous addresses, phone numbers and other private financial information.
The website, exposed.su, used CloudFlare denial of service protection. Its links to the purported credit reports were accessible at the time of writing.
The Twitter account linked to the website was also accessible.
Привет мир, мы подвергаемся. Нашей целью является показать вам все, что это лишь одно из немногих трюков в рукаве одинокие волки. #exposedsu

— Exposed (@exposedsu) March 11, 2013
According to Reuters, US credit monitoring company Equifax said data for four unnamed high-profile victims was accessed through annualcreditreport.com.
The attackers held "detailed" personal information on some of those affected which allowed them to pass authentication steps, Equifax spokesman Timothy Klein told the news agency.
Some dox information was proven innacurate. The phone number for Biden was for a retail store while Kutcher's purported number reached an accounting firm.
A Department of Justice spokesperson told ABCNews US that the agency was aware of reports on the incidents, and that Federal Bureau of Investigation was investigating the matter.
The Los Angeles Police Department has also launched an investigation. Its own chief, Charlie Beck, had 30 pages of his purported financial records exposed.
- With Darren Pauli