Hackers have infilitrated the US Public Broadcasting Service (PBS) and published a report that claims legendary rappers Tupac and Biggie Smalls are alive in New Zealand.
Hacking group LulzSec broke into the site after it cracked the security on the media stalwart website, and obtained access credentials held in databases.
The details were used to publish the story on The RunDown under the byline PBS WebTech about 30 minutes ago.
"Prominent rapper Tupac has been found alive and well in a small resort in New Zealand, locals report. The small town - unnamed due to security risks - allegedly housed Tupac and Biggie Smalls (another rapper) for several years. One local, David File, recently passed away, leaving evidence and reports of Tupac's visit in a diary, which he requested be shipped to his family in the United States."
The group also injected a defacement page on the pbs.org site and posted the attack on Twitter.
LulzSec has attacked several high-profile organisations over the last month and posted the evdience over Twitter and file sharing networks on Mondays.
It attacked the Fox Network from which it stole email addresses, usernames and passwords, and published the personal details of 250,000 applicants to The X-Factor show.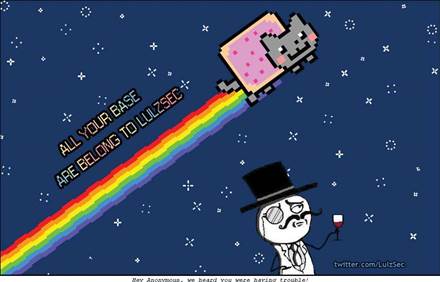 The defaced PBS page.
The group is known to hack for entertainment and infamy, rather than for financial gain, although SC Magazine has recieved an anonymous email that claims the attack was "in retaliation for dishonest attacks on Assange and Wikileaks".
A screen capture of the PBS story is here.
UPDATE: Passwords exposed
The group has also dumped hundreds of usernames and passwords held by PBS on public bulletin board Pastebin.com.
It posted four lists at the time of writing, including a list of staff and administrative credentials for what appears to be all PBS networks, a network map including DNS, and a SQL database.