Facebook has embarked on a nationwide test of a new disaster message board for users across Japan.
The social networking giant introduced the feature in a message at the top of user profiles this afternoon.
It came as a magnitude 5.1 quake struck north-east of Tokyo.
Facebook urged users to try the board over the next day "so that you'll know how to use it if a real disaster occurs".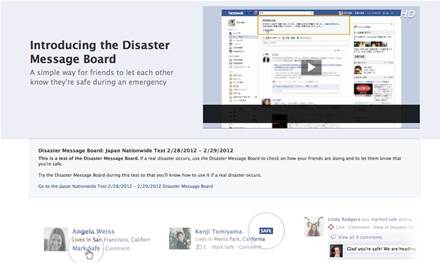 The feature allows users to mark themselves as being "safe". Doing so introduces a "safe" insignia next to their name on their profile.
Friends can also mark others as safe "if you know for sure they are okay and add comments about how they are doing".
A number of Japanese Twitter users took to the microblogging site to discuss the new feature.