It's been a busier than usual week for the tech team at the Australian Securities Exchange (ASX) after a fix to company updates posted on its website required key notification tools to be temporarily pulled offline.
The hiccup occurred mid Wednesday morning at the start of one of the busiest reporting days of the year as results for blue chips CBA, AMP and Optus all hit the market.
The good news for investors and market participants (some of whom contacted iTnews) is that the bug only temporarily affected parts of the ASX's public front end.
Confirming the glitch, an ASX spokesman told iTnews prices and announcements were still disseminated as normal elsewhere, such as through brokers and information vendors like Bloomberg and IRESS.
The spokesperson didn't comment on what triggered the update glitch but said ASX was working to resolve the issue and it apologises for the inconvenience.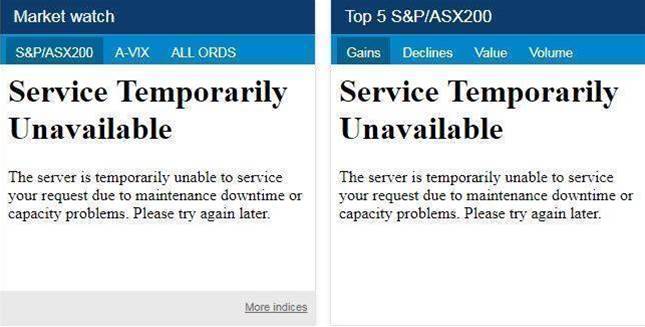 At the start of the week the ASX's announcements page was flooded with more than 100 re-confirmations of trading halts and suspensions due to an update of the market operator's systems for processing announcements.
It's understood that while that upgrade was part of planned and ongoing development work over the weekend, companies that were in a halt or suspended at close on Friday had to be re-confirmed as part of the reboot.
It's not all inconvenience though.
Some of the new features added to the announcements interface includes a checkbox for listed companies to say whether an announcement is price sensitive - although the ASX still retains its ultimate authority to double check and make the call on information put to the market.
Another feature is the ability to cross reference other listed entities that may be affected by an announcement from the same front end.
The ASX completed the replacement of its core systems in August last year and has more recently announced at it will adopt blockchain technologies as part of its core infrastructure for settlements to replace the CHESS platform.