SAUG National Summit
Tickets:
Pricing:
https://www.saug.com.au/eventsinformation/pricing-registration
Registrations are OPEN for the SAUG National Summit 2019; the only Australian independent member run SAP event; created by SAP customers, for SAP customers. This year's event will be held on the 26th and 27th August at the International Convention Centre in Sydney - and is set to be our biggest event yet.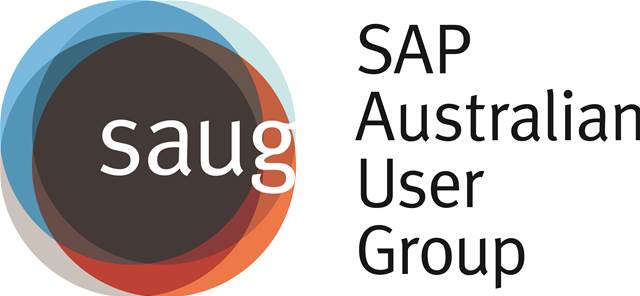 Why Attend the SAUG National Summit? Here's TEN great reasons...
The SAUG National Summit is the only independent member run event, created by SAP customers for SAP customers – so you get the full picture.
You will join leading international experts in S/4HANA, UX, Digital Transformation and more; to learn what is coming, global best practices, how to develop your own strategy and get the most from your SAP investment.
You'll hear globally renowned Technology Futurist, Master Strategist, and one of the world's most in-demand technology speakers; Ray Wang (USA). Ray will inspire you, help you make sense of emerging technologies and trends, and give you incomparable insights into the most critical SAP issues.
Develop your knowledge and accelerate your career through case studies, best practise expert sessions, road mapping, workshops, demonstrations and networking.
Choose to attend LOB streams; across key areas such as Financial Transformation, HR and more for targeted learning.
Discover how over 30 leading customer organisations are transforming, improving, innovating and optimising their SAP systems, gaining real business value, tackling disruption and leveraging opportunities from new technologies.
Explore content across 14 streams focused on hot topic areas including Digital Transformation, S/4HANA, UX, Intelligent Technology, Financial Transformation, Innovation, HR & People, Optimising SAP and more.
With over 80 breakout sessions, you can tailor your own agenda and maximise your Summit experience.
New for 2019: Additional dedicated Customer Experience (CX) Stream, with a technical/ IT perspective on Day One and Business or LOB perspective on Day Two. It will feature customer case studies and expert sessions to give you the best insights into Experience Management, C/4HANA, AI & Machine Learning in CX and more.
Network with a great cross section of the SAP ecosystem; customer peers, experts, SAP executives, thought leaders and partners.
Don't miss this opportunity to attend Australia's leading SAP customer run event. Take advantage of our 4 for 3 Group Booking Deal* – simply order 4 two-day delegate passes in one transaction and only pay for three!
We hope to see you in Sydney.
*Conditions Apply
Venue Information:
Aug 26 2019 8:00AM
to
Aug 27 2019 7:00AM
14 Darling Drive
Sydney: City & inner suburbs, New South Wales, Australia