When Macquarie Bank decided it wanted to be a digital bank, clothes became a problem.
"We weren't just competing for talent with other banks, we were competing with the digital talent from the grooviest digital companies in the market," head of people, culture and client experience Rosalind Coffey says. "We wanted those same people."
That's where its challenges started.
"We didn't look like the people that we wanted to attract," Coffey tells Salesforce's Financial Services Basecamp in Melbourne. "We had to do a lot of changing."
In its initial soul-searching, Macquarie Bank "had a long, hard look at ourselves."
"We noticed small things," Coffey says.
"For example, we had tended to dress in quite formal suits and ties, and we would go to interview digital natives who'd feel like they had to suit up for an interview at Macquarie Bank and it wasn't where they wanted to be.
"It was the tiniest notion for us that we weren't an environment that was attractive to the sort of people that we were trying to attract."
To make itself more attractive to skilled digital workers, Macquarie Bank tackled all aspects of its culture.
"What does our workplace look like? What's it like? How do people interact? What's our level of formality versus informality? How do we dress? How do we make decisions? How do we break down hierarchy and ensure that everyone in the organisation who has a great idea has a way to bubble up to the top, and that we're not stifling that through old structures or old ways of thinking," Coffey says.
Customers at the centre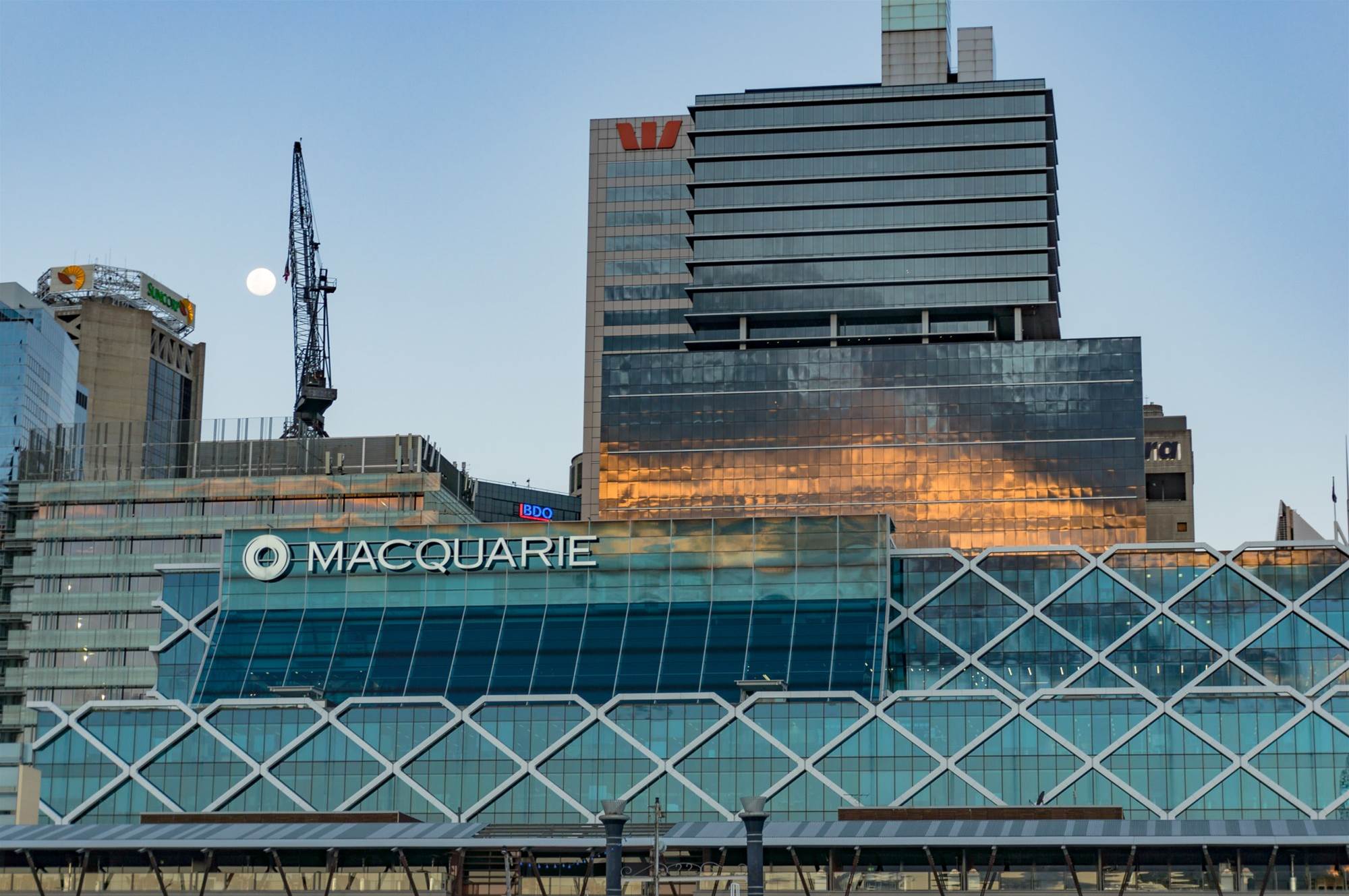 One of the changes that came out of that is evident in Coffey's own position at Macquarie Bank.
"We're one of the few organisations that I'm aware of that has actually put the employee and the client experience together in one function, so when we consider results, we consider both sides of that equation rather than one or the other," she says.
"I think that's really, really important because certainly one enables the other."
Customers' needs are now at the centre of any internal activity. As Coffey notes, "the piece around culture shifted from a focus on ourselves and the environment that we needed to create in order to achieve our digital aspirations to ensuring that we were including our customers in every decision that we were making."
The bank mapped out the processes employees used to deliver customer experiences. That exercise produced a "huge spaghetti map ... of all the systems and processes that people touch to make stuff happen" and uncovered areas for improvement and optimisation.
"I think there's no coincidence that some of the low points in terms of the emotional state of our clients mapped with some of the low state of the emotional point of our employees," she said.
"Identifying those pain points was really a way for us to corral resources around solving the problem."
While the bank continues to organise staff by expertise - for example, technology, communications and product - it is expected that they will come together in cross-functional virtual teams to solve any pain points and problems.
"We're retooling people to lean into this kind of digital future," Coffey says.
"We're also making sure we're really starting from the grounding of understanding the way that people live their lives, rather than just thinking 'this is how someone wants to make a payment' or 'this is how somebody wants to do banking'."
New conversations
Kate Eriksson, PwC Australia's head of innovation and disruption, notes this view has become more common. "[As customers], we're used to getting good experiences," she says.
"We don't want to accept what people give us in financial services, which was the previous benchmark."
HSBC Australia's head of data, analytics and decisioning Fabian Abacum tells of a similar realisation with the bank's marketing, where it traditionally blasted customers with things it wanted to tell (or sell) them.
"From a customer perspective, have you ever met these people who are extremely rude and have a sense of self-importance that they just talk to you, and don't want to listen to what you've got to say - they want to tell you about themselves?" Abacum says.
"We talked to customers like that. We would tell them about what we thought was important: You should take up this product.
"In the meantime, though, they were trying to have a dialogue with us. Maybe not explicitly or consciously, but they would be telling us things, maybe via a transaction they were doing, or maybe ...they were doing things online that would indicate a particular need, and we weren't noticing that - we were ignoring it."
The bank initiated a project to enable it to talk to customers across all channels in a consistent way. It is using a technology stack including Pega, Celebrus and Adobe to enable "always-on marketing" that could get to know customers, anticipate their needs in real-time and personalise messages to them.
Sometimes called "customer decisioning" or next-best action, it is a digital initiative familiar to other banks including CBA and NAB.
"From an always-on perspective, you have conversations, offers, whatever you want to call them - actions - that are ready and waiting to respond to [the next] expression of intent from the customer." Abacum says.
By personalising most communications, Abacum also believes customers are more receptive to the odd batch email.
"Because we're having a meaningful dialogue with the customer, the customer is not so turned off when we do send a batch message," he says.
"If we do want to send a campaign about a new offer on home loan or credit card, they're more receptive to it because we've been talking to them. It's no longer just [coming from] this organisation who's not listening and just telling customers all about themselves."
Bank-as-platform
Digital transformation "has been the byword in finance for a long time now, with most institutions making significant strides in enabling better customer and employee experiences," NAB's chief architect Sergei Komarov says.
Komarov argues that the gap between fintech and digital challenger banks (including so-called neobanks) and more traditional players is closing, and that future differentiation will come from combining victories achieved to date in a way where they "yield more than a mere sum of [their] parts."
It's a view shared, at least in part, by other players in the sector.
A recent report by CBA and KPMG on the future of digital banking predicted that "traditional boundaries within the financial services industry will disappear by 2030, with a move towards 'platformication' - where banks allow customers to choose services personalised for their needs from a range of providers."
"To facilitate this, banks will become an orchestrator of various alliances and capabilities, which may be owned by them or by others," the report states.
PwC Australia's Kate Eriksson sees a similar structure materialising, aided by the "30-40" institutions - neobanks and the like that are currently working to get Australian banking licences.
"With open APIs, open data and open banking, the lines are being blurred between fintechs and majors," she says.
"You can much more easily be a challenger bank or fintech and snap in the capability of an established bank, or the other way around, be a major and then snap in the capability of expense verification or Apple Pay or whatever it happens to be.
"It's not black and white."