[Image by Bob T - Own work, CC BY-SA 4.0, https://commons.wikimedia.org/w/index.php?curid=58739421]
It's fair to say the education sector is one of those hardest hit by COVID-19.
When lockdowns hit Australia and internationally in March, schools and universities were quickly forced to switch to remote teaching arrangements - and some were better-placed than others to do so.
With remote studies becoming a fixture, many schools and universities have had to deploy digital technologies in order to enable secure, fully remote setups.
Some 30 of the 47 universities affiliated with the Council of Australasian University Directors of Information Technology (CAUDIT), for example, now use Alibaba Cloud to enable international students enrolled from China to continue with their studies.
Others, such as Griffith University, scaled up their use of Microsoft Teams to help thousands of staff to collaborate as they endeavoured to switch to fully digital learning delivery.
Still, the higher education sector, in particular, is facing strong headwinds and considerable uncertainty as a result of COVID-19. That could have wide-ranging impacts of university budgets, staffing and research.
Despite this, they must still function day-to-day. In Digital Nation 2020, we look at how three different institutions - Swinburne University, Deakin University and UTS Insearch - are using innovative digital technologies and techniques to cope with the high pace of change of a COVID world.
Swinburne University's 'Swintopia' makes a game of Open Day
Open Day is a big event in any university's calendar: a chance to meet with prospective students, tour facilities and sell them on studying at one institution over any others they may also be considering.
"Undergraduate students at universities are still very much invested in Open Days," Swinburne University's director of information technology Simon Naughton tells a recent leadership forum run by cloud consultancy Contino.
"But Open Days this year aren't going to happen in any way in the traditional form."
That's a challenge for the sector given the often critical role Open Day plays in influencing student decision-making.
"They're still a big thing and they're still very much a competitive thing between universities. There's lots of testing and marketing done that shows that prospective students who have a positive Open Day experience will favour joining your university above others, probably above almost anything else. There's a few other factors, but Open Days are certainly a big deal," Naughton says.
"Outside of moving the date, what can we do that's still going to be an Open Day-like experience that will still tie our prospective customers into that same sort of relationship, but really also evolve what an Open Day means, and [also] complement something that we do in the future if we go back to a traditional Open Day?"
Swinburne's response to that challenge is Swintopia - a "gamified, virtual campus" that will let prospective students roam a cartoonish representation of the university's Hawthorn campus in Melbourne that opens to the public on August 12.
"Inspired by the rapid uptake of gaming during the global lockdown, Swinburne's innovative open world experience is a first-of-its-kind for an Australian university and takes its cues from popular games such as Animal Crossing," the university says.
"Prospective students will have the opportunity to experience Swinburne's environment in a fun and engaging way."
Swinburne's chief marketing officer Carolyn Bendall says that despite the unprecedented times, "it is still very important for anyone considering going to university to get a feel for what the institution and experience is like and the best way to usually do that is at Open Day."
"Typically, we see approximately 18,000 prospective students and their families come to Open Day," she says.
"We have been busy creating a virtual campus experience, Swintopia, which provides unlimited access to all of the information and experiences students need to help them make an informed decision about their future.
"Known for being a leader in innovation and technology – and one of a few universities in Australia to offer a range of gaming courses –Swinburne is delighted to be at the forefront of digitally-led experiences, overturning the idea of Open Day being a one-day event and changing what it means to get a taste of the university experience."
The university is also virtualising 'swag', with visitors offered "a virtual tote bag where they can store all the guides and useful information they come across throughout the experience."
"Just like at a 'physical' Open Day, visitors will also have the chance to score discounts and vouchers redeemable in real life at stores and venues around Swinburne's Hawthorn campus - all they have to do is interact with Swintopia characters keeping an eye out for hidden tokens and complete quests along the way," the university says.
Lifelong learning
It isn't just a student's first interaction with the university that is important; these days, universities want to also understand how they might also offer learning assistance throughout a person's career journey.
"All universities are talking about lifelong learning and they're very focused on how to deliver that," Naughton says.
"There's lots of studies about how people used to leave their schooling or education and take up something and do it for life, whereas now we've moved to people taking on two or three different careers and ... a whole number of jobs that go with that. It's the norm.
"The graduates of today are really learning to become resilient and to adapt. Of course, universities would love to facilitate them to become lifelong learners and move to their next career."
Swinburne University's customer relationship management (CRM) system helped it build and maintain a relationship with students. In recent years, the university has worked hard to understand what students need and when. It is also using an augmented artificial intelligence engine to "be suggestive" about what students might find valuable at different points of their careers and learning journeys.
Swinburne was able to call on some of this existing investment in systems to respond to students' needs as the situation around coronavirus evolved.
"We created a corona bot and published that corona bot through the mobile application. Students were then able to access information through the mobile application, and that was changing weekly - when the last day of enrolment was, if they wanted to withdraw, how they could change course," Naughton says.
"Things were happening several times in a week, and the best way [to keep on top of that] was to have those students interact with the mobile application themselves. Self-service is exactly what they all want.
"We were also able to use the information and analytics that we're able to get out of all of these platforms to look at students who were at risk of withdrawal, and really provide firsthand engagement. 'We can see you've done A, B and C, it appears that you might need some help, so can we help you out? We understand things are changing all the time'. It really provided a way for us to lift the level of engagement.
"Some of it was forced because of the times we're in but we think the overall experience is a whole lot better for it. We're mingling a couple of technologies together and really having a go at something a bit different."
How UTS Insearch built a digital footing
When the coronavirus lockdowns hit and borders were closed, UTS Insearch managed to rejig its operations and move to a full remote teaching model within days.
UTS Insearch is the premium pathway provider to the University of Technology Sydney. It offers academic English programs, foundation studies and higher education diplomas that are designed with UTS entry requirements in mind, and generally helps about 5000 international students a year.
This year those numbers will be a bit less. "We have around 3500 students at the present time," Insearch's interim head of ITDS - and former digital strategy portfolio manager - Ian Palmer says.
Palmer was brought into Insearch in early 2018 to craft a four-year digital transformation strategy for the education provider. The scope is ambitious and - like other projects in the education sector - now somewhat COVID affected. "Some of the things are getting pulled forward, which is great, and other parts will be pushed out," he says.
But it has already delivered some significant changes to Insearch's operations, from in-building connectivity to new systems for learning management and secure access to applications.
Six months before the coronavirus hit, Insearch's staff could not have remotely accessed its corporate systems. Fortunately, systems it had put in place through 2019 - including Okta Single Sign-On (SSO) and Okta Lifecycle Management - made for a smooth transition to remote working and collaboration.
Combined with some reconfiguration and repurposing of existing hardware, Insearch managed to make the transition in a matter of days. "We started on a Wednesday and literally by the following Monday, we actually had everyone teaching remotely ... and we had all our professional staff able to work remotely [as well]," says Palmer.
Palmer reconfigured around 120 laptops usually used by students in physical classrooms so they could be taken home by teachers to run online classes. Some of the provider's professional staff also did not have their own laptops; Palmer had 46 laptops in a storeroom which he had been planning to image over the next four months. These were instead repurposed for professional staff use.
New foundations
When Palmer first joined UTS Insearch, many of the provider's processes were paper-based. That was a jarring experience for its mostly digital-native students as well as for staff. "There's a lot of people inside the organisation who saw that as a problem," he says.
Within six months of joining, Palmer took a digital roadmap to the Board, and had it approved and funded. "We actually broke it into a four year plan. Now, to me, that's a long time in the digital world but our Board wanted to have a plan over a fairly long period of time."
The first year was all about foundational pieces of work. One of those was good wi-fi. "If we wanted to be digital, we needed good pieces in play, and that was having some of the best wi-fi that we could have for students. Previously our students experienced dropouts [when on campus], so we changed that," Palmer says.
The next foundational reset was around identity and access management. At the time, there was no single way for students to access all the information and applications they needed for their studies, nor was there a single way for staff to log into all corporate systems.
By late 2018, following a request for proposals (RFP) process, Insearch had decided to implement Okta for identity and access management. "We wanted to make the identity piece really good so it became seamless in the background," says Palmer.
While Insearch already maintained secure access to systems pre-Okta, Palmer says the posture was "tight" to the point that it negatively impacted the user experience. "It was sometimes very clunky for users," he says.
Okta is set up differently depending on whether the user is a student or staff member.
Students receive their Okta identity at the time of enrolment. Once they have it, they can log into Insearch's Canvas learning management system (LMS) and "see certain information around Insearch lecturers, things like who their teacher is going to be, who the actual program managers are, and information around accommodation if they're coming from international. They get a lot of that information upfront, and that's why we create that identity upfront for them, and that identity will continue through to their completion of the course with us," Palmer says.
Through the LMS, students can also access apps they need for their studies such as Wolfram Mathematica and Adobe Creative Cloud. "All that became one as part of our single sign-on suite we wanted to have, so it made it very simple for our students to log in once and then be able to just continue on through their day without having to worry about trying to keep going back and signing in every single time."
Staff, meanwhile, get access to corporate systems via an Okta single sign-on portal. Depending on where they are logging in from, they may be subjected to different login policies.
"It gave us the ability to say, if I've got executives traveling in China, then I expect them to go through a second or third authentication factor depending on what they're doing, but if they're just inside Australia and inside their own home network doing some work, and they're on their own device, then I'm not going to keep asking them to jump through lots of hoops because I already know it's them," Palmer says.
Okta is also set up to flag suspicious logins, such as instances where a login from two different physical locations in a single day would not be possible.
"From a policy point of view, we've done a lot of things in the background," Palmer says. "Things like velocity are turned on, where we say that if you logged in from Sydney and literally 30 minutes later logged in from a location of Brisbane, for instance, we would actually reject that and not let you log in because from a velocity point of view, there's no way you could travel from Sydney to Brisbane in half an hour and be able to log in."
Other policies and emissions are role-based, particularly when it comes to accessing business-critical core systems like finance and HR.
Continuing to digitise
Once Insearch started to deliver on the digital foundations, it was able to look further afield to improve its operations. The roadmap includes plans to exit its "data centre" - racks hosted in a third-party space - altogether, to replace its core legacy student management and finance systems, and to use virtual and augmented reality to aid learning experiences.
However, given ongoing challenges in the education space, the timing of some of that work is likely to change.
"Because of the travel restrictions that came into play, a lot of our students come from China so that was our first impact and we've seen that affect our bottom line directly. We've had projects cancelled or put on hold for that reason," Palmer says.
Still, Palmer believes the changes that have taken place to date have whet internal appetites to keep moving forward with digital transformation once conditions allow.
"We are very conscious of saying we do not want to go back to what we had before. Now that people have engaged and moved and actually understand what they can do with digital, we want to harness that, so I don't want to fall back into the old habits," says Palmer.
"In some ways, the silver lining of COVID-19 is that we hopefully will change a lot."
Deakin University gamifies learning to keep customer service agents up-to-date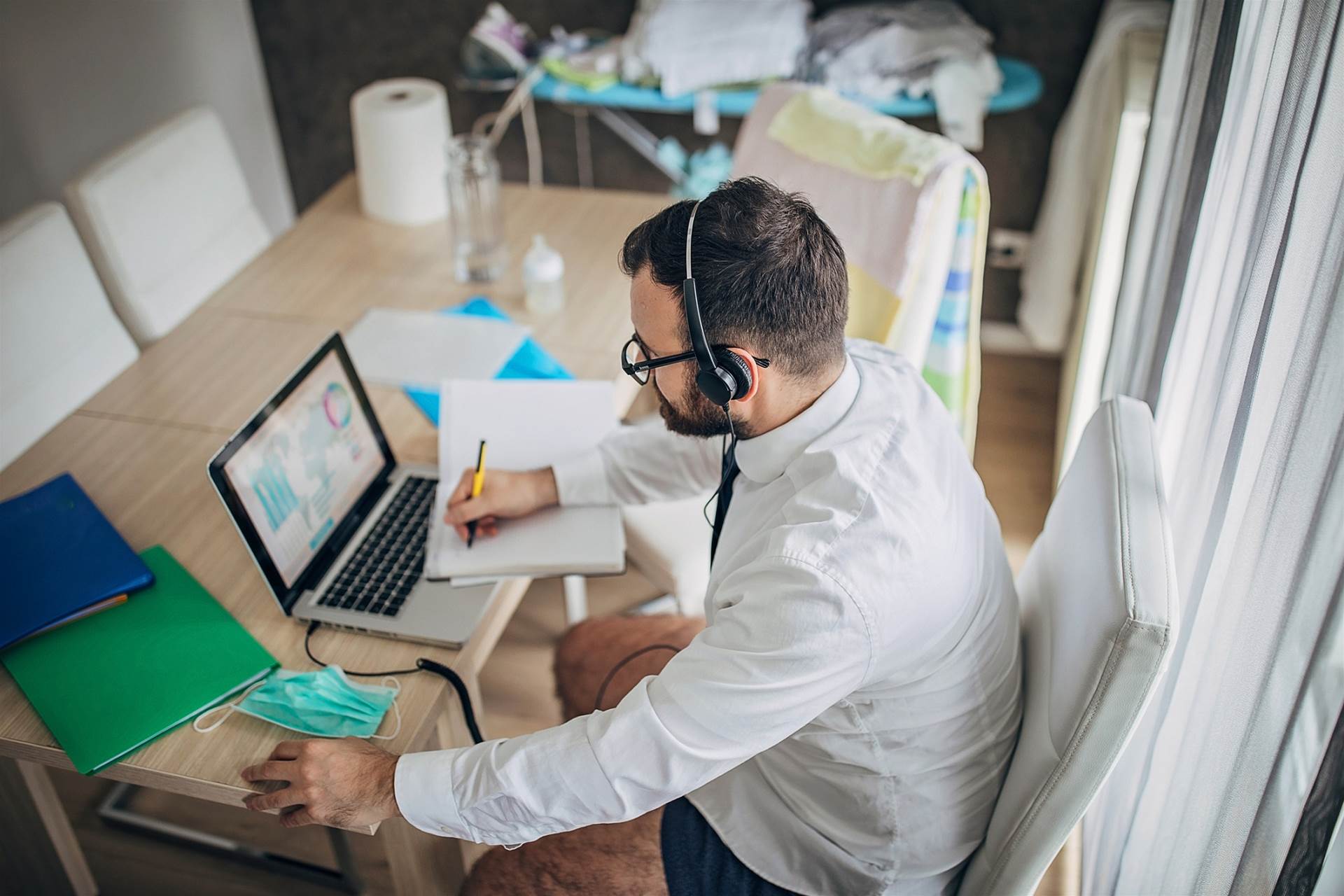 With COVID-19 restrictions in effect, it is not only classes that educational institutions like universities had to transition online: exams are also being moved.
Deakin University needed to suddenly enable 60,000 students to do their second trimester exams online, in the form of assessment tasks that needed to be completed at a designated time.
In the background, the university needed to quickly skill up its customer service operations to support students, who are also working remotely due to coronavirus - and it used gamification to make sure customer service staff were up to speed with sudden process changes.
"As people continue to work from home, which seems to be a theme for 2020, I would say that gamification and employee engagement go hand in hand for us," says Hayley Grey, manager of customer services within the IT department at Deakin University, told the Genesys G-Summit for A/NZ.
"That's something that will continue to mature as we struggle with the challenge of keeping our staff engaged whilst working from home.
"We do a number of things in this space. When we do training of some sort and then introduce a new service, we'll then do a quiz to actually validate someone's level of understanding. This happened in the last couple of weeks, where we suddenly supported 60,000 students doing online exams. We had to create business process change very quickly in a short space of time, and everyone in the team had to learn all the new processes [to] provide 24-hour support.
"We did little quizzes to validate that people understood the new processes that were continuously evolving. It was a really good way to gamify and make something that's quite dry a little bit more interesting, so we'll continue to drive things in that space over the next couple of months."
Deakin University has been running all its various customer service operations on a Genesys cloud platform since 2016.
The implementation represented a change in thinking for the university. "The contact centre at the time was not really seen as a strategic asset or a driver of a customer centric model. We had a lot of legacy tools, we were plagued by fragmented systems and a lot of inefficiency. It was extremely hard for our IT support staff to actually provide really great customer service to people. They were a slave to the tools; [it wasn't a case of having] the tools working for us to empower us to provide really great customer experience," she says.
"We were really keen to get an agile product that would support our continuous enhancement and innovation and change quickly in response to our customer demand."
This agility proved useful as coronavirus lockdowns came into place, allowing agents to switch to remote work while still responding to students. "Prior to coming on board with Genesys cloud, our business continuity plan was that we would repossess another building on the other side of the campus [for customer service] in the event that something happened," Grey says.
"Obviously with Genesys cloud after COVID-19, we could all just work from home, or anywhere basically, because we had that capability."
However, there were still technology challenges in enabling a fully remote service operation. For the IT service desk, support requests are logged either online or via the phone. When all the agents were sat in one place, they could check "massive fancy dashboards" to get a view of requests incoming work from all the different channels and metrics. Working from home, however, "it became increasingly difficult to enable our employees to know which of the two mediums they should be focusing on to get their workload," says Grey.
"We were missing a lot of calls, particularly as our volumes doubled in line with COVID-19, so it was very challenging for our staff to actually focus on where their effort needed to be," she said.
To resolve the problem, Deakin University integrated Service Now with Genesys, allowing all incoming tickets to be queued and prioritised centrally.
With the integration, agent downtime is also minimised, allowing more support requests to be answered, and reducing overall wait times.
"We knew that there were moments in time where the agents were not necessarily working but they might have been waiting for another piece of work. We wanted to bring the work to them, so that they didn't have to remember to go looking for what should be their next action," digital engagement centre lead Matt Johansson says.