Equinix is the world's digital infrastructure company™. Digital leaders harness our trusted platform to bring together and interconnect the foundational infrastructure that powers their success. We enable our customers to access all the right places, partners and possibilities they need to accelerate advantage. With Equinix, they can scale with agility, speed the launch of digital services, deliver world-class experiences and multiply their value.
Why successful digital transformation now includes core, edge and ecosystem
Major digital transformation has taken place in organisations during the last two years, but it's not over yet. According to recent IDC research, 65 percent of global GDP will be digitalised by 2022. It also predicts that by 2025, three quarters of business leaders will leverage digital platforms to adapt their value chains to reach new markets, industries and ecosystems.
The last two years has highlighted the gaps between different businesses' abilities to drive digital change. The pandemic triggered a tectonic shift in demand for digital services, with the Global Interconnection Index (GXI) Volume 5 showing that digitally mature businesses are expanding digital infrastructure 4x faster than pre-pandemic levels. However, while some businesses leapt ahead with digital-first strategies, others followed a more restricted path, bound to physical limitations and fixed dependencies, the GXI Vol. 5 states.
IT infrastructure is a key piece of the puzzle. Business agility requires robust, efficient and scalable core IT infrastructure. Workforce distribution and new ways of connecting and monitoring physical operations requires application performance at the network edge. Organisations also need to quickly and seamlessly connect to digital ecosystems of partners, suppliers and even customers.

These imperatives mean that digital-first now goes far beyond cloud-first. CIOs should now be addressing the trifecta of digital core, digital ecosystems and digital edge requirements.

The cloud infrastructure market is evolving rapidly, changing the way enterprises connect to complex digital ecosystems. Equinix Fabric provides seamless interconnection to an expanding ecosystem of partners, suppliers and prospective customers, via co located infrastructure. It also offers automation of low-latency connections via such services as bare metal-as-a-service.

And by taking advantage of Equinix's commitment to using renewable energy, organisations can also lower the environmental impact of their digital operations.

Equinix partners are making it easier for companies to take advantage of these capabilities. These partners are doing everything from pushing apps to the network edge, to automating network management and simplifying the task of managing multiple clouds.
Why interconnection is so important
One way to connect company ecosystems as quickly as possible is to bring the players in those ecosystems together. Equinix makes this possible by providing colocation sites for exchanging traffic via high speed interconnection paths. This capability will be vital for organisations relying on digital business ecosystems.
To understand why, consider Equinix customer Coevolve, which provides 'agile networks for global applications'. Its customers are mid-tier multinationals with between 1,000 and 30,000 employees, which need to connect data centre assets around the world. "We've got sites under management for our clients in 80 countries," says Tim Sullivan, Coevolve Co-Founder and CEO.
Networking is vital to achieving this, of course. These companies need to run multicloud and edge deployments on a per-application basis, as well as mitigate the challenges of using different telecommunications providers in each region. And of course, this must be done securely.
Coevolve's solution has been to transition its customers to SD-WAN-based networks, which simplifies management across geographies and overcome inflexibilities of traditional telecommunications. This approach also allows its customers to connect multiple cloud deployments and on-site edge deployments without the connection itself being an inhibitor.
"We increasingly saw that our clients need to work in a multicloud environment. These are reasonably sized enterprises, and they're working with hyperscale cloud providers like AWS, and Azure, and Google. But they've also inevitably got some SAP, Oracle and IBM-type applications," Sullivan says.
Equinix provides the interconnection for these companies. "The global interconnection – or Equinix Fabric, as they call it – is connecting all our customer's data centre assets from around the world, made them a logical fit for our target market," explains Sullivan.
"Our customers might be ramping up applications in Sweden or Vietnam, or making acquisitions that take them into the Latin American region. Because Equinix have got such a global footprint, and Equinix Fabric can interconnect to those assets, our customers were able to leverage those assets anywhere around the world."
Whether companies' digital transformation occurs on an international or local scale, interconnection removes barriers to joining systems, assets and organisations.
Making business expansion easier
Interconnection not only makes building an international presence easier by allowing for the rapid establishment of new locations on the network – it is also useful in the case of business expansion.
Take Aware Super's digital transformation story. As the second-largest superannuation fund in Australia, with $130 billion under management, it had been anticipating opportunities to expand via acquisition. And it needed an IT environment that would allow it to rapidly integrate acquired businesses while striving to deliver new services and improve customer experience.
Aware Super turned to Telstra and Equinix. By integrating its data centre environment and leveraging Equinix Fabric interconnect capabilities, Aware Super was able to quickly integrate Vic Super and WA Super infrastructure without disrupting business operations. It also reduced the time to replicate data across multiple sites from days to minutes by using low latency connectivity.
"We knew that to deliver successfully, we had to strip away all the traditional barriers of the past and build out a network, data centre and cloud strategy that aligns with our ambitious growth strategy," Dominic Borg, Head of IT Delivery at Aware Super, said at the time.
CIOs should also consider future expansion of their organisation's services and solutions. These plans can be limited by networks designed for a fixed number of employees, business activities and application sets.
Interconnection enables enterprises to respond faster to changes in employee numbers, locations, customer interactions (and density) and application environments.

Making digital transformation more sustainable
With many nations aiming for net zero carbon emissions by 2050 or sooner, pressure on enterprises to operate more sustainably is likely to increase, and companies that consume digital services will place increasing importance on the environmental footprint.
Companies that address this issue could achieve significant savings. For example, when Australian NGO WISE Employment undertook a transformation project, it consolidated its data centre environment into an Equinix facility. WISE is on track to achieve a 20 per cent power saving over a five-year period as a result.
WISE also gained a high availability environment for supporting job seekers from its locations around Australia, by using Telstra's network and Equinix Fabric. The NGO is now able to be fully mobile, connecting offices within two hours.
As more organisations seek to use renewable power, Equinix will be ready to help. Its long-term goal is to use 100 per cent clean and renewable energy across its global portfolio, and aims to be climate-neutral in the EU by 2030.

In Australia, Equinix is leading a renewable energy purchasing group which includes H&M, Goldman Sachs, HSBC and Nike Australia. In the US, all its power draw in comes from renewable sources. This has led to Equinix achieving numerous awards, including the US EPA Green Power Partner of the Year, an A- score on the CDP Climate Change Survey, and a 'Top 50 Stocks for Environmental, Social and Governance Values' rating by Investor's Business Daily.

How partners can help
Taking advantage of any of these opportunities requires a deep understanding of not just the technology platform, but also the underlying business and sector imperatives.
So access to a diverse network of partners, such as those that are part of the Equinix global partner program, will be valuable. With over 100 partners in the local area, including the likes of Coevolve and Vocus, Equinix is able to service a wide range of partner needs, across both vertical and geography.
A robust partner network also makes it easier for organisations to find multiple partners to provide end-to-end solutions. For example, Equinix customers benefit from integrated solutions involving its high availability connectivity providers.
"Increasingly our customers are interested in discussing improving user experience, whether that be for their customers or employees," stated Andy Tybell, Head of Solution Consulting at Vocus, in an Equinix blog. "Applications are often selected based on functionality sourced from multiple vendors."
"Access to these applications via a high performance and flexible network is critically important. By partnering with Equinix, Vocus provides our customer with access to end-to-end solutions that include a secure edge network, high performance core and a multicloud fabric. This means that there can be some assurance around application access which is core to improving this user experience."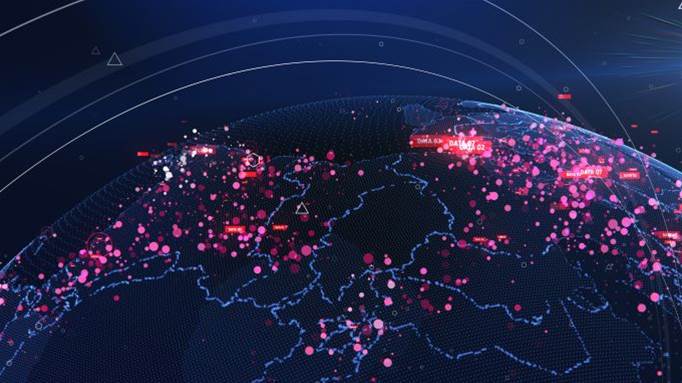 A platform for change
Digital transformation isn't a one-time activity. For organisations to continue adapting they will need high-performance, agile digital foundations.
To build that foundation they should focus on the digital trifecta – digital core, digital ecosystems and digital edge – operated sustainably and provided by an ecosystem of digital partners.
This is the DNA of future-ready digital infrastructure.
For more information on interconnection and how it delivers true digital transformation and digital platforms, click here or contact us now.
If you are a partner, or interested in being an Equinix partner, please click here to find out more and for more Equinix news, marketing resources and training.
Resource Centre