The Australian Data Centre Strategy Summit 2015

The Australian DC Summit Speakers
The speaker line up for this year's DC Strategy Summit is taking shape with themes being explored including connecting clouds, information management, migration and colocation, housing high-density supercomputers, geothermal and cooling options, to name a few.
Australia's annual Data Centre Strategy Summit will be held at the Marriott Resort on the Gold Coast during March 2015. Our goal is to bring facilities and IT together to ensure Australia is building the infrastructure required for our burgeoning digital revolution.
The program is nearly complete. You can download the program here (pdf).
;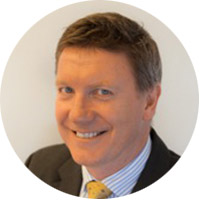 Jon Curry
GM DC Facilities, Telstra
Jon has worked in the IT industry for over 30 years and with Telstra for 8 years leading the Data Centre team. During this time Jon has driven the largest data centre transformation project Telstra delivering of over 10,000 sqms or 15 Megawatts of additional capacity including the completion of a new 2000sqm, 6 Megawatt facility at Clayton.
Prior to joining Telstra Jon held Infrastructure Management roles with leading International brands such as Telecom New Zealand, Allianz, MLC/NAB, British Telecom and Coca Cola Amatil. Jon led both engineering and operational teams to deliver a wide variety of infrastructure transformations.
;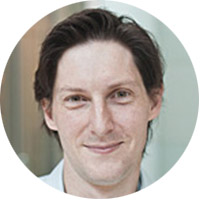 Glenn Gore
Senior Manager - Solution Architecture, Amazon Web Services
Glenn has a strong background in Internet services. Starting with OzEmail (Australia's largest ISP) in mid 1990's, purchased by UUNET in 1998 (World's largest Internet backbone provider) then moved to WebCentral (Australia's largest hosting provider), was Chief Technology Officer for Melbourne IT.
Glenn is currently Senior Manager - Solution Architecture at Amazon Web Services, leading the Solution Architecture team across Asia Pacific. Glenn has a strong R&D background in internet technologies focusing on how innovation changes how we work and interact with each other.
;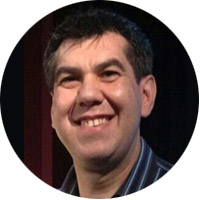 Gus Sabatino
Data Centre Strategy and Programs South Pacific, HP
Gus Sabatino is responsible HP IT Outsourcing South Pacific Data Centre Strategy and Programs. His responsibilities include business owner of Data Centre & Real Estate strategy, running tactical and strategic initiatives including related revenue growth and generation, accuracy of cost base and outlooks, cost leadership and capital expenditure, ensuring contracts are managed to allowable cost and expense in line with Service Levels and Service Agreements, Support the demand signals, New Business Reviews and Sign off.
Gus has held various other roles within HP and previously EDS including Account Executive for Mining Sector Client, South Pacific Data Centre Services Leader, APJ Account Start-Up Leader, AP Enterprise Program Office Leader and others. A previous member of PMI's Global Technology Member Advisory Group and a Director for the Project Management Institute (PMI) Queensland and Sydney Chapter, a member of the American Management Association to name a few.
Claire Bourke
General Manager, Service Integration and Operations, Australia Post
Claire Bourke brings her 25 years of corporate experience to bear on her role at Australia Post. Her focus is on supporting the digitalisation of Australia Post; implementing a service model to accelerate service provisioning, assuring service delivery and providing levers to the business to better align and manage IT services and costs.
At the Australian DC Strategy Summit, Claire Bourke will discussed Australia Post's Building Future Ready IT investment program.
Through this program, new technology foundations have been established including consolidating a number of data centres, migrating infrastructure to two new state-of-the-art data centre facilities, and establishing public and private cloud capabilities.
Claire Bourke delivers the story on what this means for Australia Post's ability to deliver digital services and its impact on the enterprise.
Pedro Harris
Executive Director, ICT Strategic Delivery, NSW Department of Finance
Engineer, academic and policy-maker Pedro Harris is fascinated by industrial ecosystems. At this year's Data Centre Summit, he will propose that just as efficient ecosystems were once built around industrial parks or indeed shopping malls, the industrial ecosystem of the future will revolve around connectivity between data centres. If willing to collaborate, he argues Telcos and Tier III data centre colocation providers will play a vital role in the development of modern cities.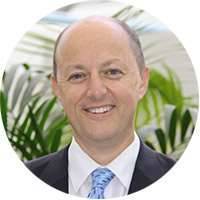 David Chapman
CIO, Teachers Mutual Bank
In 2013, Teachers Mutual Bank survived for an entire week running on its secondary site. The experience led CIO Dave Chapman to consider an additional investment in high availability by building out an active-active pattern between the bank's primary and secondary sites in Western Sydney. Chapman has volunteered to share what he's learned from the outage, through to making a business case and ultimately a successful execution in the name of system resilience.
Matt Gurr
Associate, Aurecon Buildings Group
Invariably, the skills required to run an end-user data centre and slightly different to those required for to run a co-lo facility, and different again to run a dedicated cloud computing facility. As more organisations choose to consolidate computer rooms, what skills should you be sharpening to prepare for a future in the cloud and when is the right time to up-skill?
Head of Engineering, Australia, Digital Realty
With over a decade of experience, Damien is a data centre professional with specific skills in leading teams and delivering complex data centre projects.
At Digital Realty, Damien works closely with customers and their consultants on their data centre requirements.
Damien was educated in Bolton St. Dublin and graduated with a Bachelor of Science in Engineering from Trinity College, Dublin.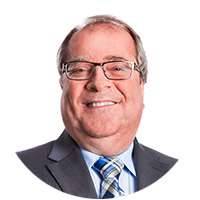 Bob Sharon
Founding CEO of Green Global Solutions
Bob Sharon is pioneering the move towards sustainable business through a desire to power enterprises with minimal carbon and pollution impact. Bob is working with companies to reap the benefits of sustainability including reduced energy costs, improved efficiencies and reliability as well as reduced carbon emissions.
Bob has extensive experience working with data centres in diverse companies and industries including Coles Myer, Stulz Australia and Emerson Network Power. Bob is a sought-after environmental professional, international green data centre judge and regular speaker at events globally. In 2013 he conducted the first audit for Data Centres for Fujistu making him the only NABERS accredited assessor for Data Centres and IT Workload in Australia.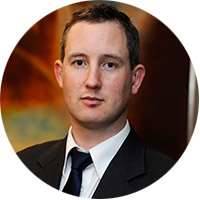 Trevor Clarke
Lead Analyst, Tech Research Asia
Trevor has 15 years of experience in the Asia Pacific region and specializes in CxO strategy, workplace strategy and technology and data centre research, advisory and consulting.
He was most recently the lead analyst for IDC's Asia Pacific Future Workspace and managed print services research. Prior to that he headed up IDC's ANZ infrastructure research team specializing in data centre, HPC, infrastructure and work space markets.
Trevor is also a former editor of Computerworld and ARN and is regularly published widely including in CIO, iTnews, the Sydney Morning Herald, The Age, The Japan Times, and the Australian Financial Review. He has also appeared on Bloomberg TV.
;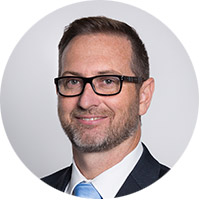 Joseph Smith
Data Centre Product Manager, Optus
Joseph Smith is the Associate Director Data Centre Products in Optus' Cloud and Data Centre CoE. In this role, Smith helps enable organisations to explore new business ideas and innovations through Optus' data centre and cloud services.
Smith relishes the challenge of integrating customers' traditional technologies into new services, ensuring existing investments are leveraged and incorporate into new private and hybrid managed cloud solutions.
Before joining Optus, Smith worked as a Strategic Programs Manager for HP, working for the COO and was responsible for the data centre portfolio that generated over $900 million in annual revenue.
;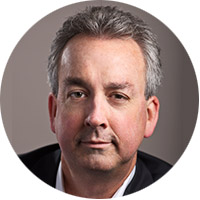 Mark Thiele
EVP, Ecosystem Evangelism, SUPERNAP
Mark has a long history of IT leadership specifically in the areas of team development, infrastructure, and data centers. Over his career, he's demonstrated that IT infrastructure can be improved to drive innovation. Mark is the founder and president of Data Center Pulse, a data center owner/operator group with over 3000 members globally.
Mark is an advisor to venture firms and start-ups, and is a globally-recognized speaker at premier industry events. He is listed as a "Top 100 Cloud" and "Top 10 Data Center" blogger. His SwitchSCRIBE blog is an industry go-to resource.
;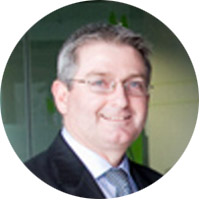 Mike Andrea
Director and Data Centre National Practice Manager, The Strategic Directions Group
Mike Andrea is a Director and Data Centre National Practice Manager for The Strategic Directions Group. He is responsible for the ICT Master Plan for Greater Springfield, which was awarded the 2010 World's Best Master Planned Community at the FIABCI Prix D'Excellence Awards.
Mr. Andrea was the design authority on the $220M, 14,000-square meter, Tier 3+ Polaris Data Centre opened in January 2009 in Springfield, Australia. He is also an advisor to the Polaris Management Board and has over 27 years experience in the ICT industry, covering strategy, design and management across commercial and government sectors. In 2010, Mr. Andrea was appointed to the Board of Directors of AFCOM's Data Center Institute in the USA.
;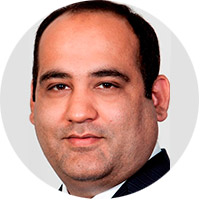 Kamal Nankani
Global Chief Enterprise Architect, GE Capital
In his 20 years IT career span, Kamal has worked in wide-range of IT functions including Infrastructure, Security& PMO. His current role as Chief Enterprise Architect for GE Capital HQ, he is very passionate about IT Architecture as a discipline that drives change and the role of IT architects as influencers of business change.
In his current role, Kamal is driving game-changing IT initiative in GE Capital globally to break silos of Infrastructure & Application, and creating culture of Full Stack Engineers. Kamal lives in Australia and enjoys working in global time zones as humanly possible.
;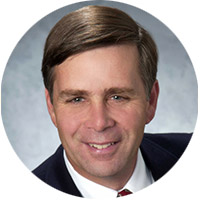 Steve Madara
VP Global Thermal Sales, Emerson Network Power
Steve Madara has more than 25 years experience in the air industry, including more than a decade at Emerson Network Power. Madara spent 23 years with residential and commercial air conditioning manufacturer York International. While there, he held a number of positions n engineering, operations, materials and business systems.
Madara is a member of ASHRAE and holds a bachelor's degree in mechanical engineering from Bucknell University. He has a master's degree in business administration from the Wharton School of business at the University of Pennsylvania.
;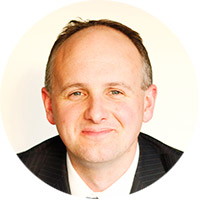 Andrew Kirker
Sales Director Pacific IT Business (APC), Schneider Electric
Schneider discusses how to give your data centre a competitive advantage and save deployment time and csot through prefabricated modules. Andrew's session will explore how Schneider's Data Centre Life Cycle can help you creat safe, efficient and available data centres in less time with less pressure.