Australia's healthcare system is facing a major test in the form of the COVID-19 pandemic.
Digital technology played a key role in addressing the crisis from day one, aiding in the triage of suspected patients, contact tracing and the continued delivery of health services.
Like many sectors, health is reimagining its future state, looking at what has been achieved in the pandemic response and how that might permanently alter traditional models of patient care.
In Digital Nation 2020, iTnews explores four perspectives of digital healthcare in 2020 and beyond:
A digital perspective from the frontlines of the COVID response
How data analytics is helping authorities find and treat non-COVID conditions
Making digital part of healthcare's business-as-usual
The pandemic's positive impact on telehealth

From the frontlines: eHealth NSW on the role of technology in the pandemic response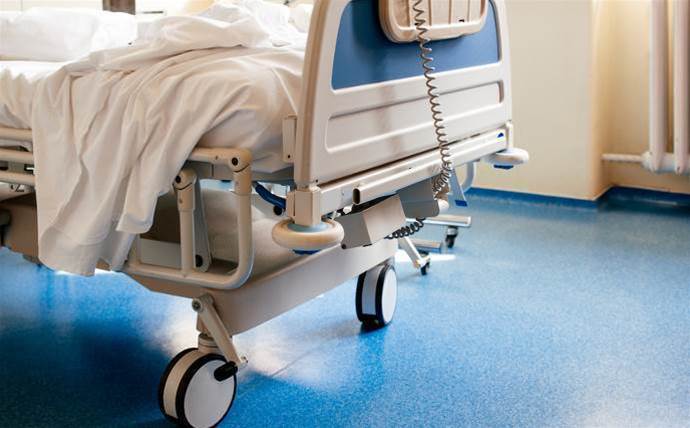 For eHealth NSW CEO and NSW Health CIO Dr Zoran Bolevich, the first six months of responding to COVID-19 has been "incredibly intense".
"There's no doubt that this pandemic that is now about six months old, has, I think, taken the whole world by surprise," Dr Bolevich tells a Trans-Tasman Business Circle event.
"From those early days back in January when we were still all figuring out what it means for us as a health system in the country and even the world, there has been a lot of uncertainty."
However, Dr Bolevich says he was always confident that both NSW - and Australia generally - were well set up to deal with the COVID-19 crisis.
"As for our preparedness, I actually never had too much doubt that NSW and Australia would step up to this challenge and do a good job. We have a great public health system in Australia and in each of our states and territories and that's really what gave me a lot of confidence. We have world class epidemiologists, and we have public health units who know what they're doing," he says.
"We also have to remind ourselves that NSW, in particular, faced this crisis on the back of another very significant one that has almost unfairly faded in our memories a little bit, and that is one of the worst bushfire disasters that we've ever seen in the state. To a certain extent, we were already in a state of heightened alertness and preparedness battling a massive crisis, and we were just getting out of that mode when the pandemic arrived on our shores."
One of eHealth NSW's first acts in the crisis was to create a triage tool in late January at the request of the state's chief health officer Dr Kerry Chant. This was to act as a screening tool that doctors and nurses in emergency departments could use to ask patients "the right questions" if they suspected that the patient may have arrived from China or another hotspot and/or presented with particularly suspicious symptoms.
"That triage form was developed in record time in collaboration with our district [health] colleagues. Within a few days we had a statewide deployment of this triage scheme and we were very proud of ourselves," Dr Bolevich says. "Little did we know that this was really just a humble beginning of six months of an incredibly intense response, which is still ongoing."
Since then, eHealth NSW has used a range of digital technologies as it evolves its response to the pandemic directly as well as to its impact to the delivery of services across the health sector.
"We've seen some acceleration of digital enablement also in public health like contact tracing, contact management. That is a very important function at the moment, so we repurposed some of our existing tools and platforms in order to be able to support our content tracers - those detectives - in doing their work faster and better and more accurately," Dr Bolevich says.
"NSW Health Pathology also has a beautiful innovation where they developed an SMS text bot, where people can register and then receive their negative COVID-19 result through SMS in a matter of hours rather than days."
Dr Bolevich is hopeful that some of the ways of working that have come about during the COVID-19 response become a fixture.
"There's been lots of innovations that have been developed in a very agile fashion, and we'd like to hold onto some of that ethos of agile, iterative delivery that quickly demonstrates value for customers and for the clinical community," he says.
Dr Bolevich is also keen for industry to stick with the partnership engagement model that many adopted with customers during the crisis.
"I need to really acknowledge our many, many industry partners who have come forth in those early days of the pandemic, where the only question they asked was,"how can we help?," he said. "That was just phenomenal. We'd like to leverage some of that spirit of partnership and collaboration moving forward."
eHealth NSW created a new director role during the pandemic to process all the different ideas and proposals put forward during the crisis. This helped it "quickly discern which ideas are the ones that we might want to be taking forward or building on, which ones we want to park maybe for the future, and which ones are not the best fit for us but might be of interest to someone else."
"So we've established that function and were able to sift through this plethora of ideas and proposals in quite an effective and constructive way, and [offer] feedback lines to partners as to what we might want to do. We feel that there's something in that idea and in that ongoing interaction that we'd like to again retain," Dr Bolevich says.
Using analytics to find cases of 'foregone care'
While health services have rightly focused on scaling up their capacity to respond to coronavirus, attention is now turning to other conditions that the crisis has caused us to miss.
Some of these will be more obvious than others.
One of the immediate responses to coronavirus was to defer "a large proportion of elective surgery and procedures ... to ensure adequate hospital capacity to respond to COVID-19," federal health authorities note. This has mostly been restored as many hospitals subsequently found themselves underutilised in the crisis and therefore able to resume some of these operations.
However, there is a more difficult-to-solve side-effect of the pandemic. Perhaps worried about coming into contact with carriers of the virus, many people have stayed away from the system - and avoided treating other ailments - altogether.
That is a cause for concern for health professionals, authorities, policymakers and patients.
"We have seen a decrease in utilisation of health services across the board," eHealth NSW CEO and NSW Health CIO Dr Zoran Bolevich tells a Trans-Tasman Business Circle event.
"We've seen fewer presentations to emergency departments, fewer ambulance retrievals, and reduced activity in terms of people accessing primary health care."
For Dr Bolevich, understanding the nature of treatments that people have been avoiding out of fear of being exposed to coronavirus is now a pressing concern.
"How do we now figure out what of those services that people are not accessing was actually important care that was foregone, and that might have some potentially longer term impacts in terms of chronic illness, mental health etc?" he says.
"In many ways, we're still figuring that out, and what we're doing with our clinical colleagues at the moment is actually poring over a lot of the data and analytics trying to actually understand what exactly has gone on over the last few months. What are the cohorts or groups of patients in the community that we need to be concerned about, and how can we now get more resources and more focused interventions on them, whether it's cardiac rehabilitation, mental illness treatments, or child and adolescent health."
Dr Bolevich believes virtual care and telehealth could be used to address instances - and the impact - of foregone care, and then to continue providing these services once the backlog clears (but while the pandemic remains ongoing).
Driving digital deeper into Australian healthcare
COVID accelerated digital transformation initiatives in a range of industries, and the health sector is no different.
"The full potential of digital health is yet to be realised," says Dr Hans Henri P. Kluge, the World Health Organization's (WHO's) regional director for Europe.
The Australian Digital Health Agency's national health CIO Ronan O'Connor says that "now more than ever, the continued adoption of digital health services in Australia is vital."
While [COVID] has presented some challenges, it has also created opportunity. Through the National Digital Health Strategy, [the] government is partnering with our internationally competitive and vibrant health technology sector at a time when the use of technology in health and social care continues to gain importance," O'Connor says.
For NSW Health, cloud, AI and data analytics are among the digital technologies currently being deployed.
"We have embraced transformation to cloud now quite strongly in Health," eHealth NSW CEO and NSW Health CIO Dr Zoran Bolevich says. The digital arm of NSW Health established the brokerage service late last year to provide the state's 15 local health districts (LHDs), as well as the department itself, with a standard model to consume public cloud services.
"We were perhaps a bit of a late adopter, largely for reasons of concerns around privacy, confidentiality, security and data sovereignty, but many of those issues have been overcome or addressed in an appropriate way for us over the last few years, and we are feeling a lot more confident with our cloud transformation journey."
Artificial intelligence is also making its presence felt in health, and Dr Bolevich believes it is only a matter of time before it becomes more common in clinical settings.
"AI is gradually getting into health. We are currently applying it more in the backoffice of Health in some of our transactional services like payroll, invoicing and procurement," he says. "It's fairly safe and we are learning a lot about AI in those areas.
"But it is gradually getting into clinical space as well; in particular, as everybody would know, in the diagnostic imaging space and a few other areas. So AI is really significant for us and we are keen to continue exploring its meaningful application."
eHealth NSW is also looking to make better use of big data and analytics generally. In the pandemic, data is already seen as a key in contact tracing as well as in recognising instances of "foregone care"; that is, where people have deliberately stayed out of the health system during the pandemic, but will eventually need to seek treatment (or face a worsening of their condition). But Dr Bolevich sees benefits in being better with big data across the health system.
"The whole journey to big data, liberating data out of our operational systems and using it well in an integrated way and real-time fashion so that it supports clinicians on the frontline with their decision-making … is where we're going next," he says. "We've [already] done a lot of foundational groundwork."
For WHO's Dr Kluge, the advice for the health sector is to go digital but go wisely; to build trust by respecting privacy; and to move without widening the digital gap.
"Digital helps health systems cope with delivery of essential health care, particularly during emergencies, but integrating digital health must be done carefully and wisely, in partnership with the public and patients," he counsels.
"Secondly, it's all about trust. Digital tools rely on public trust. Interventions must consider the privacy and security of individuals and their data. Fundamental human and gender rights must be preserved in digital environments and must not be forgone in times of a pandemic."
"[And] thirdly, we cannot afford to have people than cannot afford digital health. We cannot afford a digital divide on top of the social and economic divide."
Rachel de Sain, founder of strategic design agency Codesain and former Australian Digital Health Agency (ADHA) executive, believes digital will ultimately just become a part of the way healthcare is delivered.
"We'll stop saying digital health. It's just how we do healthcare. Everything will have a digital or connected element to it," she tells the Talking Healthtech podcast.
The rise and rise of telehealth
In 2019's inaugural Digital Nation, iTnews charted some of the past decade of telehealth and the challenges in encouraging widespread use. These included connectivity, integration into existing health workflows, and the administrative burden of preparing for telehealth calls.
However, a major change occurred with the onset of the COVID-19 pandemic. In order to ensure all Australians could "access essential health services in their home while they undergo self-isolation or quarantine, and reduce the risk of exposure to coronavirus for the community", the government determined that a range of medical services normally delivered face-to-face could be delivered virtually, and that these engagements could be bulk-billed.
Unsurprisingly, telehealth usage rose dramatically.
"Primary care as coming through a GP when we're sick is the paradigm that we've all lived with for a long time," Bupa's head of customer data and analytics Janice Carey tells a Contino leadership webinar. "The GP community are realising that telehealth is something that people are embracing during COVID-19. They're keen to get people connected with resources that they may not know personally."
"What we've seen at Telstra Health in the course of the pandemic is a rapid escalation of the adoption of virtual care delivery models using digital health in the Australian healthcare system, whether it's with GPs, with community health, and in hospital services," adds Telstra Health's managing director Professor Mary Foley.
"This has been necessary to protect people in the COVID environment and to ensure access to other health services, even during the lockdown period. In our telehealth services, which support doctors and hospitals and community health to deliver health care remotely, we've seen a trebling of the demand during the course of the pandemic, and of course now these methods of delivering care are becoming embedded at scale across the system.
"We expect these methods of delivery to continue to be used where appropriate in a wide range of settings post the pandemic."
A range of other stakeholders - from health authorities to strategic advisors to the sector - now want to find ways to make wider use of telehealth in the system more permanent, albeit with some safeguards.
"Our desire and our vision in NSW Health is to maintain and continue to grow virtual care and telehealth," eHealth NSW CEO and NSW Health CIO Dr Zoran Bolevich tells a Trans-Tasman Business Circle event.
"Telehealth isn't a new thing - NSW Health had some early telehealth strategies nearly 20 years ago, and has been an early adopter of some of these models of care. But what we've seen now as a result of COVID, for reasons known to all of us, is just this massive acceleration and a huge increase in the uptake of virtual care and telehealth."
Within NSW Health, there had been an "18-fold increase in the use of videoconferencing" during the pandemic.
"Of course, that was partly driven by the fact that people are working from home, and many of those videoconferences are business meetings, but we also know from our data that many of these interactions are clinical, where we have video consultations being provided in lieu of physical visits to an outpatient clinic. For instance, the community health service has been able to provide a maternal follow up care or early childhood consultations and family support, or mental health interactions," Dr Bolevich says.
"We're seeing a real growth in a number of services being delivered virtually, whereas people previously thought, "this is never going to happen". All of a sudden all the barriers dissipated, and so now we've got a really interesting opportunity here to leverage what has worked, [to look at] what turns out to be safe, appropriate, convenient for patients, good for both clinical services and our consumers, [and to] retain those elements and grow them. Virtual care is something we want to hold onto."
However, Dr Bolevich cautions that any sustained increase in services delivered via telehealth needs to be accessible by as many people as possible.
"My concern is that in the virtual care and telehealth space, as excited as we are about that, we have to be really mindful that in introducing these models of care, we don't actually increase the disparities in health access. We'll need to come up with some really good strategies as to how we ensure that in introducing these technologies, which will improve reach and access to health services for many - and convenience - that we don't inadvertently increase disparities in health which already are a worry in Australia and globally," he says.
What provides Dr Bolevich some hope on this, however, is that telehealth services in Australia over the past two decades have mostly taken root in regional and remote areas, which are traditionally associated with being underserved, both by availability of specialist health services and by infrastructure like fast broadband.
"So there are very positive examples of where we are able to deliver for communities that would otherwise miss out, but there are also some risks that we need to really carefully think through as we move forward," he adds.
For Rachel de Sain, founder of strategic design agency Codesain and former Australian Digital Health Agency (ADHA) executive, remote consultations are part of a broader vision she sees for the future of healthcare - one focused on prevention rather than cure, and in-home rather than acute hospital care.
"I think this will be the dawn of a new era of how we think about healthcare," de Sain tells the Talking Healthtech podcast.
"COVID has forced us to see that prevention is far mightier than cure. With a bit of innovation, we can care for people and keep them healthy in their own home, through not only remote consultations but a range of easy-to-use medical devices. I think we might see primary care change to be in-home self-care or in-home supported care."
Decades from now, de Sain believes people will have a very different view on what is acceptable in the field of healthcare.
"I look back on what health was 100 years ago, and you're horrified by some stuff that used to happen, and I think our great grandchildren will look back and think it's barbaric that we made sick people leave their homes and wait in a room with other sick people," she says. "That's an area I'm really focused on at present and am working on bringing a new solution to market … in the next few months."
Further, de Sain predicts that data from phones, homes, cars and other gadgets will be compiled in future to "create all sorts of data about our life flow".
"We will, I hope, really start to see and create a broader dataset on healthy, happy people who are ideally in their home and start to make policy decisions and programs that shift us more to this predictive and preventative model of care," she says.
"I've heard some people say that the silver lining of this pandemic, of this horrible COVID, is that it's driving forward digital health, but my hope is actually greater than that. It's that it drives forward a whole new way of thinking and prioritisation around prevention and what that means in terms of keeping people healthy, rather than fixing them when they get sick."
It's a vision at least part-shared by others including Bupa's Janice Carey.
"It's been a big, hairy audacious goal to move from acute care - which just sucks up as much spend as the public purse can throw at it - to preventive care. So while acute response is particularly important in a pandemic, it also dials up the way we're thinking about prevention and the way we think about what consumer-centricity means in a health context," Carey explains.
"If you think about the concepts of health, the first thing you're going to think of in most cases … is that passive, "I'm sick, I need a doctor and things are going to happen to me". If we flip it on its head to prevention and the language of wellness, it's that beautiful, virtuous circle of effectiveness for spend and putting the consumer more in charge of wellness, when wellness is accessible to them."
Thinktank ATSE (the Australian Academy of Technology and Engineering) put forward its own vision for the future in the recent report 'A New Prescription', which outlines "how we can take best advantage of existing and emerging technologies to further kickstart that shift and that nudge to a digital future," says Sue MacLeman, co-leader of the executive working group that pulled the report together.
"In a tech-enabled future, we'll be able to connect the information gathered through phones and micro-wearables and other wearable devices and sensors to provide a real-time and holistic picture of an individual's health," MacLeman says.
"Commonplace use of remote consultation will also open up better advice and treatment options for people who live remotely, or who are unable to leave their home safely, or have limited access to medical specialists."