Telstra has labelled the decline in public switched telephony network (PSTN) its "immediate challenge" after recording a $222 million loss in the first half of 2010.
"We're seeing an acceleration in the PSTN decline, not just in the past six months but in the past two months," chief executive David Thodey said.

"We really do need to address this. The decline has been more severe and pronounced than anticipated."

Thodey said that despite implementing "a number of initiatives" to turn the result around, these were unlikely to flow through to topline revenue growth, which would remain "under pressure".

A "low single digit decline in reported sales revenues for the year" was now expected.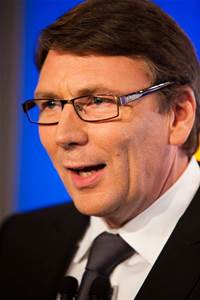 David Thodey, speaking to media and analysts today in Sydney's CBD


Thodey blamed across the board declines in straight calling volumes as one reason for the decline in PSTN.

"The majority of that decline was in the local call category. Our customers are now making five less local calls to what they did a year ago. That's quite a change," Thodey said.

The number of homes without a fixed line also rose to 10 percent, although Thodey said this was in line with international experiences.

The telco reported some growth in mobile and broadband revenues but said that was "not offsetting that PSTN decline.

"That's what we have to try and balance moving forward," he said.

Telstra also reported continued "slowing" in the fixed broadband market. Thodey said that fixed line penetration was around 66 percent.

Telstra believed recent reductions in wireless broadband prices and new bundles were being well received by customers.

It also believed there was growth prospects in the smartphone, tablet and machine-to-machine markets.
Telstra was also excited about the availability of Android-based devices later this year.