We've given iTnews.com.au a facelift and made a range of other improvements, in a move designed to make it quicker and easier for you to find the breaking stories that you're looking for. Here are some of the highlights:
Breaking IT news
Latest News is updated regularly throughout the day, with an indicator on the homepage letting you know how long ago the news was posted. There is also a Hot Stories section throughout the site, where we will highlight the stories that are most popular with you, our readers.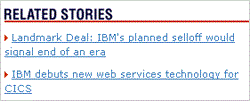 More targeted content
Each story has links to other related stories that are on similar topics to the one you are viewing - so it's quicker for you to find the news you want to read about.
New content sections
We have added two new sections - Internet and Research. With the growth of interest in the online space, we have launched an Internet section which will list news stories about what is going on in the Internet space. A Research section has also been added that will include news about studies, reports and surveys.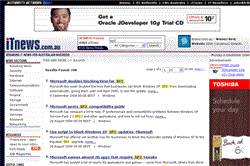 Enhanced search and speed
We have worked hard on technical improvements to the website. Pages will now load faster, and the technology behind the search function has been upgraded so that it is easier for you to find the most relevant information. Try it out using the search box at at the top of the screen.
New and improved RSS feeds

We have also taken our live RSS news feeds one step further. The easy to use function allows you to receive automatic updates throughout the day about the stories iTnews is posting. It is also now possible to select what subjects you receive feeds about, for example you may be interested in receiving only the news we post about security or telecommunications.
Give us your feedback!
We hope that you enjoy the new-look iTnews. But we're not stopping there - stay turned for more developments on iTnews in the New Year! Let us know what you think about the new-look iTnews site using our feedback form.