Industrial giants are digitising touch and feel
Digitising the human touch
When operators of Woodside Energy's enormous Pluto liquefied natural gas (LNG) plant do daily rounds to check on equipment, they use all their human senses and experience to determine if it is operating safely.
Their daily task list may involve checking the oil level of an industrial pump - but they don't stop there. They "put a hand on the pump" to check temperature and "make sure it's not running hot", and to feel for any vibrations. They smell it. And they listen - is it 'screaming'? Does it sound normal?
Woodside's next challenge is to create systems that can replicate that - and it is almost a year into doing so.
Enter Intelligent Assets, a relatively new program of work at Woodside that leverages the company's existing domain expertise in data science and robotics to improve its operations and facilities.
"What we're trying to do is we're trying to build a data-driven digital nerve system for our entire operations and facilities to provide real time insights, enabling better technology decisions, cost reductions and high reliability," Woodside's vice president technology Jason Crusan says.
"We use all the typical technologies that we hear about - Internet of Things, sensors, robotics, AI - as 'tools of the trade' to build our intelligent asset.
"The fundamental goal that we have - and the goal of this project - is building better than human awareness, allowing our staff to make better decisions, faster, and from wherever they work, not just at the facility itself, but anywhere they work.
"At the same time, we have another goal of removing humans from some of the hazardous operations that we conduct in order to make a better and safer work environment for our employees."
To give industrial plant and equipment "better than human awareness" is challenging. One must understand the role that humans already play in day-to-day operations - clearly substantial from the scoping work - and then try to replicate that with digital means.
Intelligent assets at Woodside Energy bring together three different streams of data and knowledge.
"First, we're taking normal process control data that we have, which we are augmenting with additional sensors and additional reading capabilities," Crusan says.
"Many pieces of equipment on plants that we have today were not built to be intelligent as they were, so how do we add sensors to them to allow us to look at equipment and environmental health across the entire facility?
"Second, going back to operator awareness, when that crew person walks the plant and uses their human senses, how can we replicate some of those human senses into actual electronic sensors to acquire that data: optical data, vibration data, acoustical data on whether a motor or something that's rotating is starting to fail over time. How can we create the sensor suite to do those types of measurements they have?"
The intelligent asset will also take into account "as-built plans" for the plant or equipment to understand how it was designed and specified.
"What this ends up doing as an intelligent asset at the end is it allows us to explore the plant in a 4D sense," explains Crusan.
"If you think about a typical pump and you're in a control room, you can see its current active state and what it's doing.
"But what if I wanted to know about that pump on Thursday last week three months ago, and then a little bit about the environmental conditions at that time, so I know about environmental conditions I've seen in the past and how it's performed over time?
"[With Intelligent Assets], you can move to that level of insight, where you can combine and use the advantage of time to fully understand that entire capability with the right context."
Digital twins
Woodside Energy is not alone in creating 3D and 4D representations of plant and equipment to improve safety for plant operators - as well as providing a virtual environment to recognise issues and test the impact of planned fixes.
Over the past year, the concept of digital twins has emerged more broadly in Australian industrial environments such as those in the resources, manufacturing, and construction sectors.
AGL Energy runs a digital twin to predict and prevent failures at its power plants. It runs over 2700 models monitoring over 45,000 critical points every five minutes, and says $21 million in "value" has been achieved so far.
Within the commercial and large-scale residential property space, digital twins are also in operation from the likes Investa and Land Use Victoria.
Research by analyst firm Gartner shows that three-quarters of organisations implementing internet of things (IoT) "already use digital twins or plan to within a year".
"I think digital twin is very much in the scaling-up stage of being used at the moment," PwC Australia partner Mohammad Chowdhury says. "Some of the industrial uses are quite fundamental in changing industries."
Chowdhury says digital twins, and the broader 'Fourth Industrial Revolution' into which they are often packaged, promise "pretty major industry reformation" opportunities for Australia.
While some industrial firms may embrace twins simply to "be ahead of the game", he argues the gravitation towards technology-enabled best practice comes with serious financial incentives for those that get it right.
"Australian businesses have a massive opportunity to participate in Asian GDP growth, which is six to eight percent per annum, compared to Australia's one to two percent," he says.
"Because of our proximity to Asia for physical trade, and our digital capability through twins and through other technologies, there's a lot more that Australian [businesses] can be doing to get a share of that growth.
IT asked to step up
Many top industrial performers, such as Rio Tinto and BHP, have been on long-running digital transformations for close to a decade.
Automation of trucks, drills and trains at mine sites is now accepted practice, with facilities being operated by remote control from thousands of kilometres away.
Rio Tinto is now taking initial steps to build a "unified commercial digital platform" capability (comprising data, people, process and technology) that it says will "enable a step change in commercial performance, transform customer experiences, and play a pioneering role in redefining our industry over the long term."
"Our aim is to deliver the most engaging experiences for our customers, underpinned by digital technologies and new agile ways of working," it says.
The commercial digital platform is likely to offer capabilities around "AI/Machine Learning, data and analytics, blockchain, RPA [robotic process automation], VR/AR, mobile and IoT, where relevant."
It's early days and the company declined to comment further on its plans for the space.
However, its group executive for Growth & Innovation, Stephen McIntosh, did provide some clues as to the digital capability buildout at a recent banking conference.
His comments show digital continues to evolve - and that, in the not-too-distant future, it will be standard way of operating.
"Our global IT function … is spearheading the digital transformation of Rio Tinto to enable our 146 year old company to thrive well into our third century," McIntosh says.
"We recognise that as we move up the automation curve, we can't solely rely on traditional mindsets and our legacy asset base. We need to significantly evolve our approach to IT moving forward.
"In a Tech 4.0 world our IT infrastructure and systems and digital capability must be positioned at the centre of our business.
"It is no longer enough to be just a supporting function."
The digital transformation in manufacturing
Meanwhile, industrial manufacturers are undergoing their own digital transformation.
Customers are demanding affordable, personalised products, while smart, connected products are commonplace. Manufacturers are responding by focusing on cost reduction and product innovation, and by becoming service providers in addition to goods manufacturers.
To achieve this, manufacturers are embracing digitisation. Fully 53 percent of industrial manufacturers plan to introduce a new digital portfolio, according to a recent PwC report. The report predicts that in the next five years, digitisation will increase manufacturers' revenues by 2.9 percent and reduce costs by 3.6 percent.
These gains will be made possible by making Industry 4.0 a reality. Manufacturers will collect data from sensors in real-time and analyse it to improve operational processes.
But to do that, they will need distributed data exchange across supply chains.
Moving in real-time
To keep pace with change, Australian industrial manufacturers must be agile.
The problem is, current supply chains aren't suited to new ways of operating. They are typically designed to replicate one process endlessly, which is useful for serving mass markets but not niche segments. They don't allow firms to respond in real-time to changes in demand or collect data to customise processes. Nor do they integrate designers and makers in innovation processes.
The supply chains of tomorrow must be more dynamic and integrated, connecting manufacturers to partners, suppliers and customers. This will enable real-time data exchange for process customisation, demand forecasting and inventory management.
These integrated digital supply chains will be made possible by interconnection, which is the private and direct exchange of data traffic between ecosystem participants. It provides the scale, security and performance needed to obtain real-time data insights and collaborate.
Manufacturing companies are among the fastest adopters of private interconnection. Equinix's Global Interconnection Index predicts interconnection bandwidth in the manufacturing industry will grow at 56 percent annually through 2021.
Architecting for the digital edge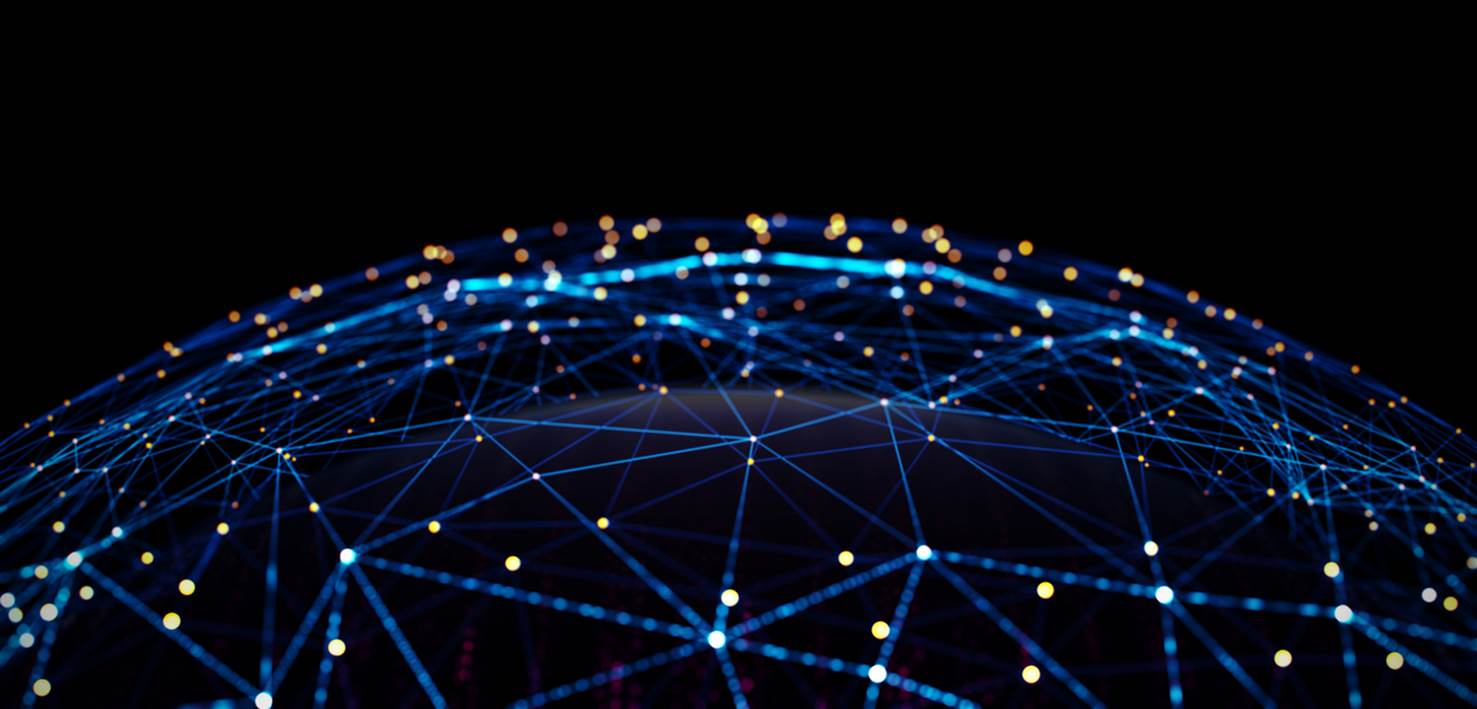 Manufacturers can establish a distributed interconnection platform by putting control points close to users at the digital edge, and by integrating digital and business capabilities via a hybrid multicloud architecture.
To meet dynamic customer demands, they will also need to interconnect with services providers, and integrate automation, analytics, IoT, and cloud and network services.
Forward-thinking manufacturers are already doing this. They include Coca-Cola European Partners, which turned to Equinix to better connect its bottling plants and to connect to supply chain partners. It used Equinix Cloud Exchange™ to gain direct access to Amazon Web Services and a single low-latency access point to a multitude of cloud services providers.
Equinix, with its global footprint of more than 200 data centers, including 15 in Australia, is poised to support manufacturers to deploy their digital edge in Australia and beyond on its global, richly interconnected platform.
This infrastructure will help manufacturers gain a better understanding of their customers' needs, the ability to respond to them more efficiently and the connections needed to build deeper relationships. With this foundation, they will be primed for success in the coming digital era of manufacturing.
Read Equinix's Manufacturing Digital Edge Playbook to learn more about how to proactively solve supply chain inefficiencies and deliver customised products.